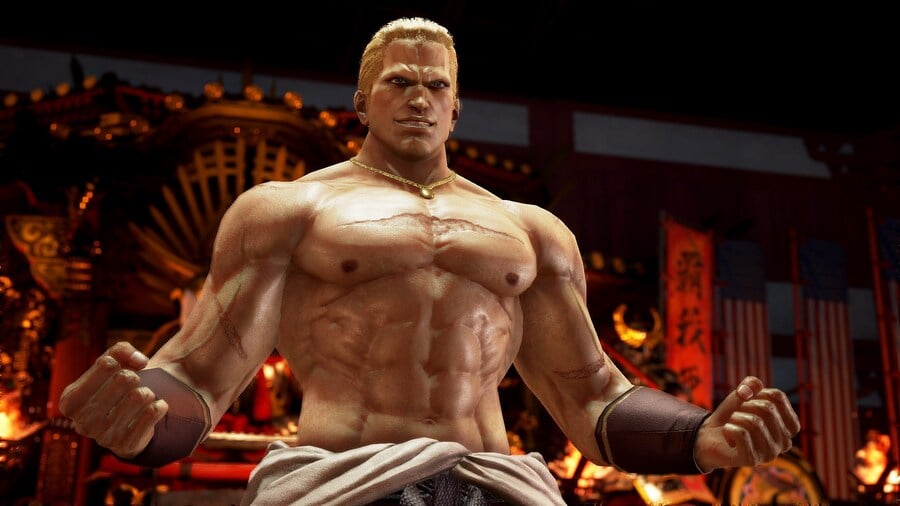 Believe it or not, it's almost time for EVO 2018. The world's largest fighting game event is back this weekend, featuring the likes of Dragon Ball FighterZ, Street Fighter V, and Tekken 7. If you're a big fan of the genre, chances are you'll be tuning in for all the tournament livestreams.
But EVO isn't just about the competition these days. Over the last few years especially, publishers have decided to drop more and more significant fighting game announcements during the event, which makes sense when you've got thousands upon thousands of eager fighting game enthusiasts watching online.
EVO global biz dev Mark Julio, also known as MarkMan, has taken to Twitter in order to tease some potential reveals. "Aside from the action packed competition... Last year we had a record number of WORLD PREMIERE announcements! Don't MISS IT!" he wrote.
So, what could be on the agenda? Well, the big one is the possibility of Mortal Kombat XI popping up. Many speculated that it'd be at E3 this year but it never showed, so EVO 2018 is perhaps the next best place to make the announcement.
On top of that, we're probably getting a Tekken 7 reveal in the form of the game's second season pass, which has been heavily rumoured over the last couple of months. A look at what's coming next for Dragon Ball FighterZ also seems highly likely, as does a trailer for Sagat, Street Fighter V's highly anticipated upcoming character.
Will you be watching EVO 2018 this weekend? Crack out the arcade sticks in the comments section below.
[source twitter.com]