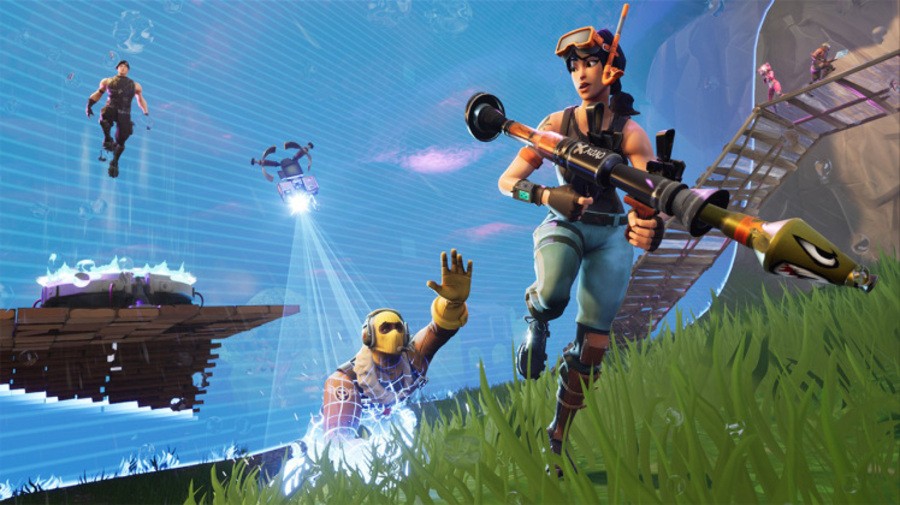 Searching for Hungry Gnomes is one of Fortnite's Week 8 Challenges, and you're going to need to find seven if you want to earn some XP to contribute towards your Battle Pass rewards. This guide will show all Fortnite's Hungry Gnome locations, making completing this week's challenge a breeze.
You can learn more about Fortnite's Week 8 Challenges, as well the game's Battle Pass, through the link.
How to Search for Hungry Gnomes in Fortnite
There are loads of Hungry Gnomes to find on Fortnite's map, and you need to seek out seven to complete one of Week 8's Challenges. The Hungry Gnomes are fairly large, with red jerseys and blue hats, so you should be able to spot them fairly easily. Even more importantly: you'll be able to hear them. These personified pieces of porcelain will chatter away inanely, so listen out for them. When you find one, push the button prompt to search it.
There is a clue in this challenge's name: they're Hungry Gnomes. This means that you're mostly going to find them in areas where there's food, like gas stations and fast food restaurants. Makes sense, right? There's method in the madness. Once you're done, find out where to search between a Bear, Crater, and a Refrigerator Shipment in Fortnite through the link.
All Fortnite Hungry Gnome Locations
You'll only need to search seven Hungry Gnomes in Fortnite to complete this Week 8 Challenge, but there are around a dozen or so on the map. Here are all the Fortnite Hungry Gnome locations that we've found so far: