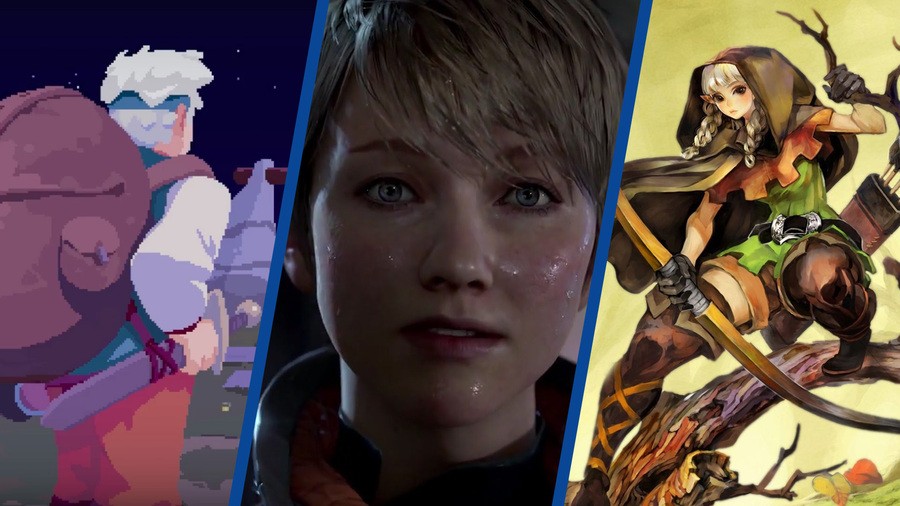 Well, May turned out to be a really solid month for PlayStation gaming, despite a lack of big-name releases. It was so solid, in fact, that our Game of the Month nominees list ended up being a lot longer than anticipated. But as always, only one title can be given our prestigious award.
A gem of an arcade-style role-playing beat-'em-up, Dragons Crown is an absolute blast on PlayStation 4. Co-op enabled and stuffed with creative enemies, satisfying combat, and super cool loot, Pro may be a rather standard remaster, but its gameplay loop is as addictive as ever. We gave it an 8/10, and called it "one of the best, most memorable beat-'em-ups on the market".
Click here to read our full Dragon's Crown Pro review
Silver Trophy: Tacoma
Gone Home developer Fullbright returns with another cracking adventure title, this time set in space. Slick design and impactful storytelling make Tacoma stand out, with reviewer Alex Stinton awarding it an 8/10. "Tacoma stands out from the crowd, mainly through the implementation of some nicely interactive AR scenes to deliver its key story moments," Alex wrote, adding: "developer Fullbright once again proves where its strengths lie: with down-to-earth characters and thought-provoking storytelling."
Click here to read our full Tacoma review
Already widely considered to be developer Quantic Dream's best game, this tale of androids wanting to be human may be cliche, but gorgeous graphics and some touching character moments elevate the experience. "It's clear that remarkable attention has been poured into the title's vision of the near-future," wrote overlord Sammy Barker. He called it "an impressively replayable interactive story with a frightening number of variables of which there's nothing else quite like," giving David Cage's latest a very respectable 7/10.
Click here to read our full Detroit: Become Human review
It's safe to say that our Game of the Month vote ended up being extremely close this time around, but it's Moonlighter that managed to take the award for May. This charming dungeon crawler mixes action role-playing with shop keeping, and the result is a devilishly addictive adventure.
Reviewer Stephen Tailby heaped praise on its "ingenious gameplay loop", and wrote "the way the game's contrasting parts blend into one another means you're always making progress, and it feels great." Moonlighter nabbed a well-deserved 8/10, with Stephen concluding: "shopping around for your new favourite indie? Look no further."
Click here to read our full Moonlighter review
---
Do you agree with our Game of the Month for May 2018? Vote for your own favourite in our poll, and then feed us your delicious opinions in the comments section below.
What was your Game of the Month for May 2018? (42 votes)
Detroit: Become Human

57%

Dragon's Crown Pro

10%

Moonlighter

12%

Tacoma

0%

Other

21%
Please login to vote in this poll.
How we decide our Game of the Month: At the end of each month, the editorial team put together a list of nominees. Nominees must have been released within the month, and they must have been reviewed by Push Square. We select nominees based on our own review scores.
The editorial team then presents this list of nominees to the rest of the Push Square staff. Staff are asked to vote for three games that they think deserve to be crowned Game of the Month. First choice gets 3 points, second choice gets 2 points, and third choice gets 1 point. When voting closes, we tally the results to determine the order of this article. The game with the most points is our Game of the Month.