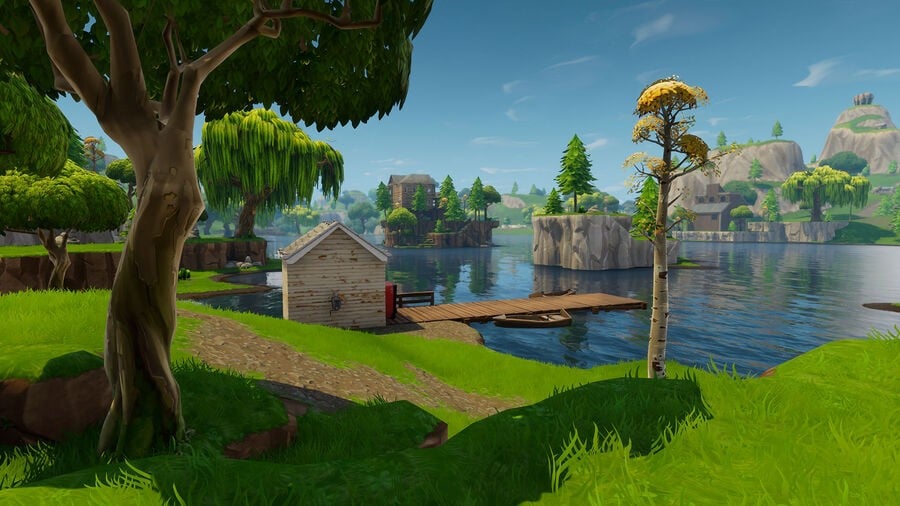 One of the tougher challenges in week four of season four in Fortnite is finding a location between a bench, ice cream truck, and a helicopter. Complete it and you'll earn a bunch of XP that will help you get those sweet exclusive Battle Pass rewards all the faster.
In this guide, we're going to help you find the exact location in both text and map form, and also provide a few tips and tricks to complete this challenge with ease.
You can learn more about how the Battle Pass, weekly challenges, and season four of Fortnite works in our definitive guide on the subject. Looking for other Fortnite guides? Here's our list of essential reads below:
Where do I search between a bench, ice cream truck, and a helicopter?
To help you complete this challenge super quickly, you can just take a glance at the map below. It details the exact location you need to find.
You're looking for a treasure, and it's located in Moisty Mire, just south of where the text appears on the map. Fly in from above if you can and you'll see a group of trees among the marshes. Land in the centre of them and look for a small patch of dirt. The treasure should appear right away, and you only have to press square to get it.
What else do I need to know?
You have to finish the particular match you're playing to successfully complete this challenge. Even if you grab the treasure, quitting out will result in a failure. Don't do it.
Now you can go and complete the other difficult challenge from this week: finding the centre of three different storms in a single match.