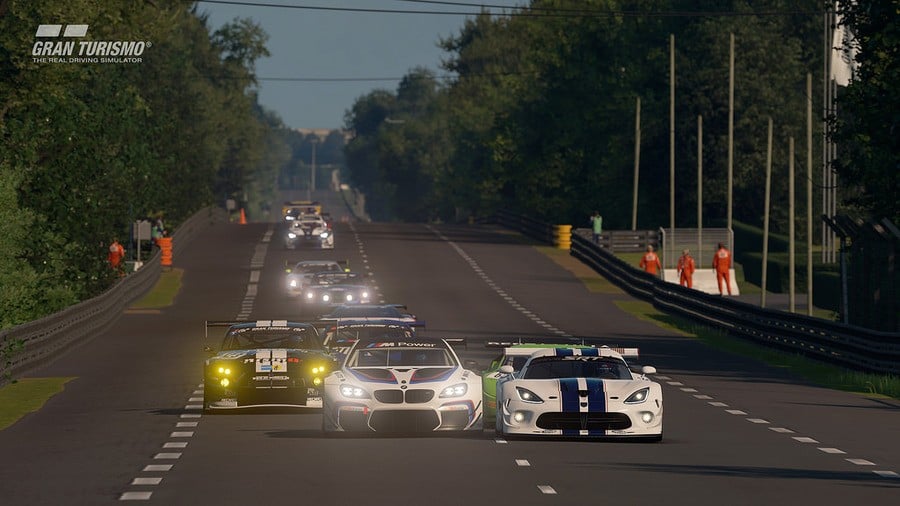 Gran Turismo Sport continues to receive meaty free updates, washing away any criticisms about content that were aimed at the title at launch. From tomorrow, you'll be able to put the Circuit de la Sarthe through its paces, ahead of the 24 hour Le Mans race on 16th June. Have you got the endurance to finish one of motorsport's most challenging events?
The game will also be getting nine new vehicles, all of which are listed below:
Fiat 500 F '68
Jaguar XJR-9 '88
Lamborghini Miura P400 Bertone Prototype CN.0706 '67
Sauber Mercedes C9 '89
Mitsubishi Lancer Evolution IV GSR '96
Nissan R92CP '92
Renault Sport Megane Trophy '11
Renault Sport Clio R.S. 220 EDC Trophy '16
Subaru BRZ S '15
And that's not all, as single player campaign GT League will be overhauled with three new events, with older cups updated with brand new races. Again, you'll get all of this content free of charge; just update the game tomorrow, and get racing.
[source blog.eu.playstation.com]