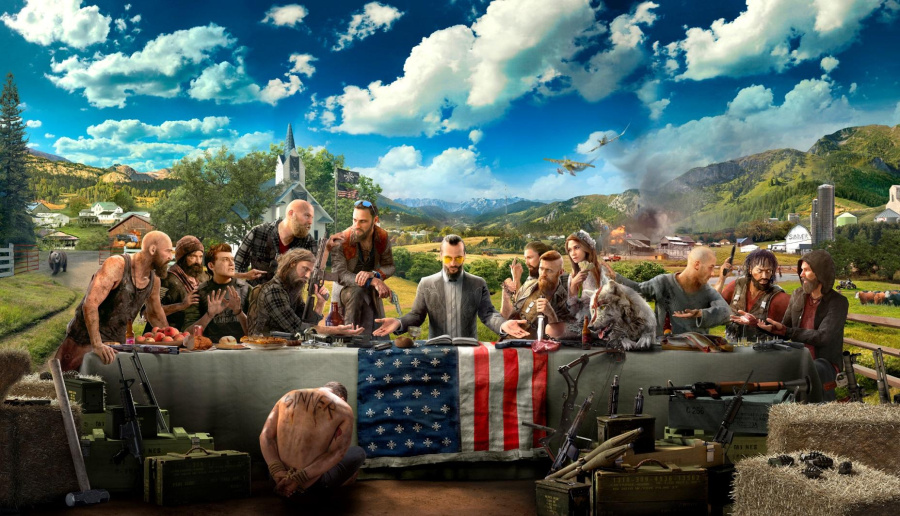 There's not much happening in the latest Japanese sales charts. A total lack of new software means that we're left analysing what's already there, and we suppose the biggest news is that Far Cry 5 has broken through 100,000 copies on PlayStation 4. That's not a bad result for Ubisoft.
Elsewhere, Monster Hunter: World is just 600 copies off reaching two million at retail, so that's going to be one of the biggest stories next week.
On the hardware side of things, PS4 sales dropped off. Across both the standard model and the PS4 Pro, Sony's current-gen system only managed to shift around 15,000 units, which is its lowest tally in quite a while.
Hardware sales
Switch – 40,016 (44,033)
PlayStation 4 – 9,530 (17,457)
New 2DS LL – 5,006 (5,517)
PlayStation 4 Pro – 4,970 (7,868)
New 3DS LL – 3,865 (3,936)
PlayStation Vita – 2,929 (3,992)
2DS – 551 (756)
Xbox One – 72 (76)
Xbox One X – 47 (77)
Software sales
[NSW] Kirby: Star Allies (Nintendo, 03/16/18) – 35,319 (392,413)
[PS4] Far Cry 5 (Ubisoft, 03/29/18) – 26,732 (102,206)
[NSW] Splatoon 2 (Bundle Version Included) (Nintendo, 07/21/17) – 21,890 (2,213,576)
[NSW] Mario Kart 8 Deluxe (Nintendo, 04/28/17) – 13,849 (1,460,835)
[PS4] Super Robot Wars X (Limited Edition Included) (Bandai Namco, 03/29/18) – 11,063 (100,322)
[NSW] The Legend of Zelda: Breath of the Wild (Limited Edition Included) (Nintendo, 03/03/17) – 8,551 (947,541)
[NSW] Super Mario Odyssey (Bundle Version Included) (Nintendo, 10/27/17) – 8,211 (1,684,107)
[PS4] Ni no Kuni II: Revenant Kingdom (Limited Edition Included) (Level-5, 03/23/18) – 8,202 (83,067)
[3DS] Detective Pikachu (The Pokemon Company, 03/23/18) – 6,959 (64,556)
[PSV] Super Robot Wars X (Limited Edition Included) (Bandai Namco, 03/29/18) – 6,564 (60,606)
[PS4] Monster Hunter: World (Limited and Bundle Editions Included) (Capcom, 01/26/18) – 5,189 (1,999,415)
[3DS] Pokemon Ultra Sun / Ultra Moon (Nintendo, 11/17/17) – 5,062 (1,610,978)
[NSW] Hyrule Warriors: Definitive Edition (Koei Tecmo, 03/22/18) – 4,789 (37,338)
[PS4] Valkyria Chronicles 4 (Limited Edition Included) (Sega, 03/21/18) – 4,749 (76,778)
[PS4] Attack on Titan 2 (Limited Edition Included) (Koei Tecmo, 03/15/18) – 4,630 (49,279)
[PS4] Shining Resonance Refrain (Sega, 03/29/18) – 3,951 (27,005)
[NSW] 1-2-Switch (Nintendo, 03/03/17) – 3,795 (427,721)
[PS4] Hokuto ga Gotoku (Limited Edition Included) (Sega, 03/08/18) – 3,757 (160,562)
[PS4] Rainbow Six Siege Advanced Edition (Ubisoft, 03/01/18) – 3,596 (35,276)
[NSW] Dragon Ball Xenoverse 2 for Nintendo Switch (Bandai Namco, 03/01/18) – 3,531 (141,100)
[source 4gamer.net, via gematsu.com]