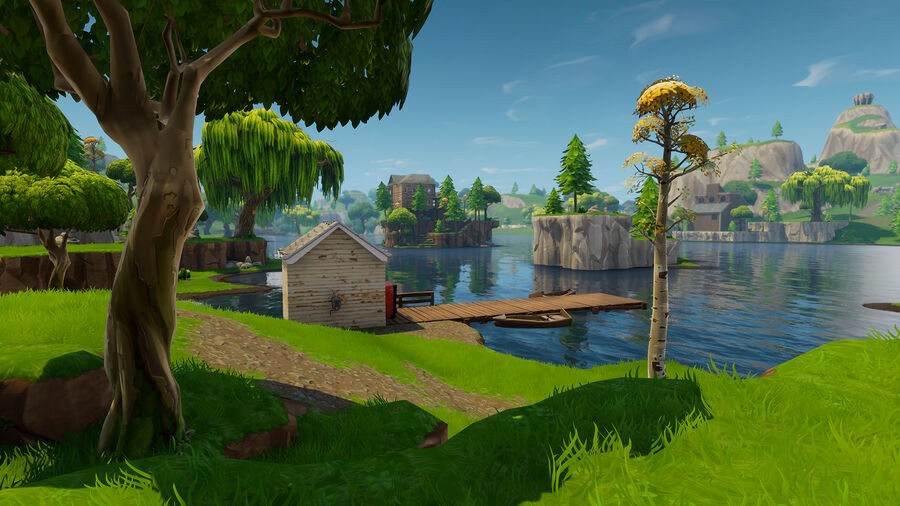 Searching between three boats is one of the week eight challenges in Fortnite, and it's a surprisingly easy one for a change!
In this guide, we'll detail exactly where the location you have to go is, and provide a few tips and tricks to help you complete it in record time. Enjoy!
Where to search between three boats in Fortnite
As you can see from the map above, the location detailed in the challenge is actually the small island right in the middle of Loot Lake. 
If you zoom in really close on the Fortnite map, you should be able to make out the three rowing boats all pointing towards the island.
How do I complete the challenge?
Simply land on the island or travel to it from a different destination. Be careful though, as you almost certainly won't be the only player to perform this challenge. The area will be hotter than a turkey at Christmas.
Just make sure you make it to the island before you die. Once you've completed the challenge, you're safe to die.