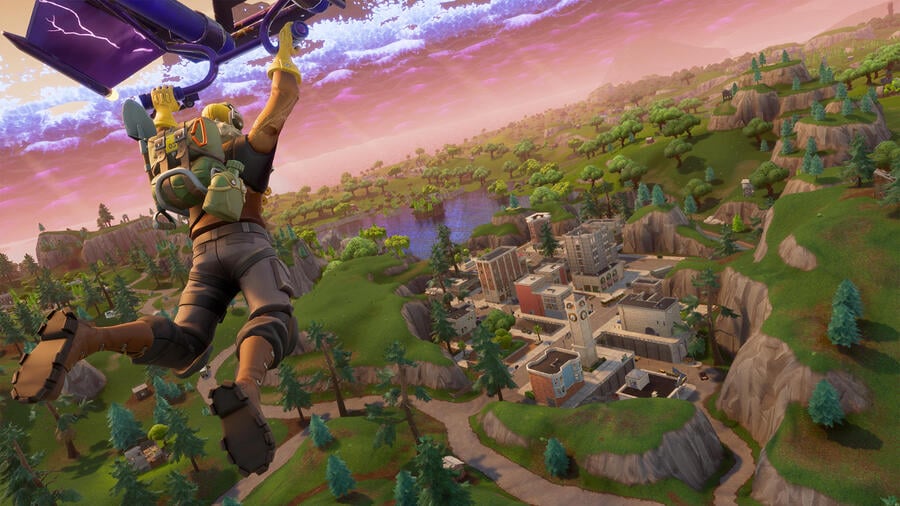 Finding the treasure map in Moisty Mire and the subsequent treasure is one of the week nine challenges in Fortnite Battle Royale.
In this guide, we're going to help you locate both the map and the treasure by pointing out the exact locations of both. What more could we really do?!
So without further ado, here's how to complete this challenge so you can get back to playing Fortnite for fun.
Where is the Moisty Mire treasure in Fortnite?
Though the treasure map is located in Moisty Mire, the actual treasure is to the south east of Retail Row. Remember that you don't actually have to find the map first, so if you want you can just head straight over to Retail Row.
Or better yet, land in the exact location we've detailed on the map below to just get the treasure right away. For reference, there's an arrow formation of trees with a hut in the middle of it just southeast of Retail Row.
Land close to the hut and run slightly north of it to find the treasure. It's as simple as that! Well, apart from the fact that you do have to complete the match you're playing. You can't just quit out or the challenge won't be recorded. Bear that in mind!