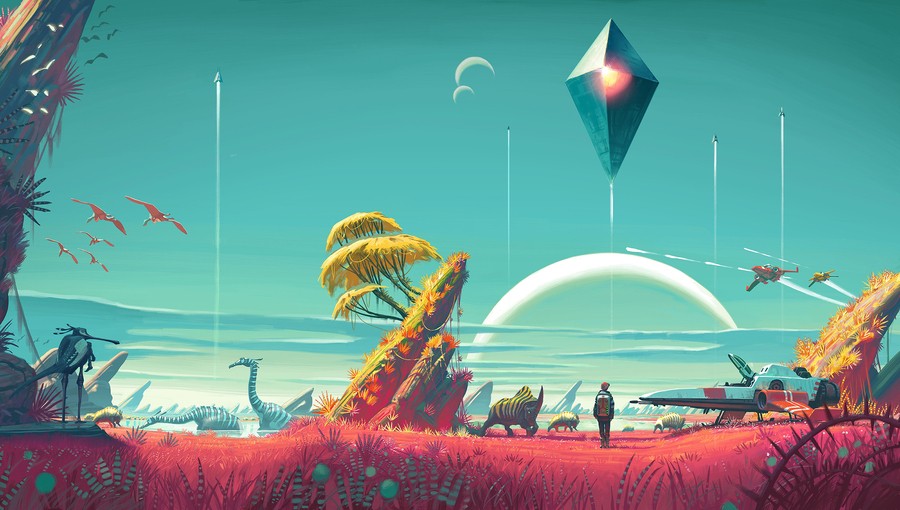 Hello Games is still quietly beavering away at its love-it-or-hate-it space sim, No Man's Sky. Sean Murray took to Twitter this morning to announce something called No Man's Sky NEXT.
There's little to go on for now, but Murray teases that No Man's Sky NEXT is the "largest update so far" to the game when it's released this Summer, which is saying something considering the substantial amount of post-launch content already delivered.
We could speculate about the potential additions this expansion will make to the base game all day -- virtual reality support, multiplayer, a new storyline -- but we'll leave that to you. What do you think No Man's Sky NEXT will bring to the procedurally generated title? Are you still playing No Man's Sky? Take your protein pills and put your helmet on in the comments below.
[source twitter.com]