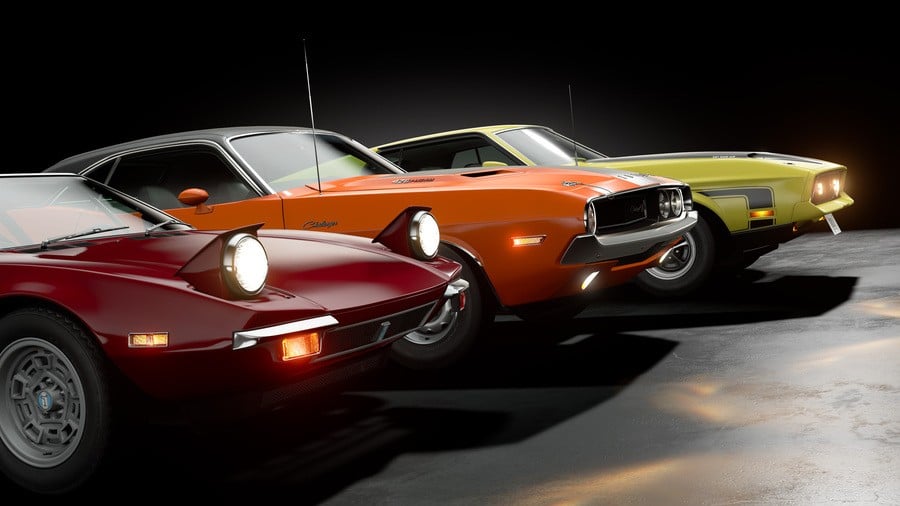 You've got to give Polyphony Digital credit: the post-release support for Gran Turismo Sport has been nothing short of sensational. And with the release of v1.13, the simulation racer's received another batch of content – absolutely free of charge. If this is what the service-based future for Sony's flagship franchise holds, then long may it continue as far as we're concerned.
But what does this new update include? Well firstly, as promised, you've got 12 new cars to try out. We've included the full list of new vehicles set to park up in Brand Central below. Which will you be taking for a spin first?
Gran Turismo Sport v1.13 Car List
Alpine A110 1600S
Alpine A110 Première Édition
Audi R8 4.2 FSI R tronic
De Tomaso Pantera
Dodge Challenger R/T
Ford Mustang Mach 1
Gran Turismo F1500T-A
Lamborghini Aventador LP 700-4
Subaru WRX STI Isle of Man Time Attack Car
Subaru Falken Tire / Turn 14 Distribution BRZ
Toyota Supra 3.0GT Turbo A
Toyota MR2 GT-S
The update also adds some alternate layouts to popular oval race course Blue Moon Bay Speedway, adding two new hybrid layouts with tight hairpin bends to test your racing chops. And if that's not enough, single player campaign GT League gets some new events, including the Formula One-inspired F1500 Championship.
Finally, there are some updates to the titular Sport Mode, which is Gran Turismo's new flagship online multiplayer option. Essentially, Polyphony Digital's made some tweaks to the Sportsmanship Rating algorithm, meaning you're less likely to be penalised for the sloppy driving of others. Crucially, those who are a lap off the pace will now be ghosted to prevent mishaps from taking place.
It's another superb update for what's fast becoming one of the PS4's best exclusives. Are you happy with this patch? What would you like to see more of moving forwards? Put your foot down in the comments section below. 
[source blog.eu.playstation.com]