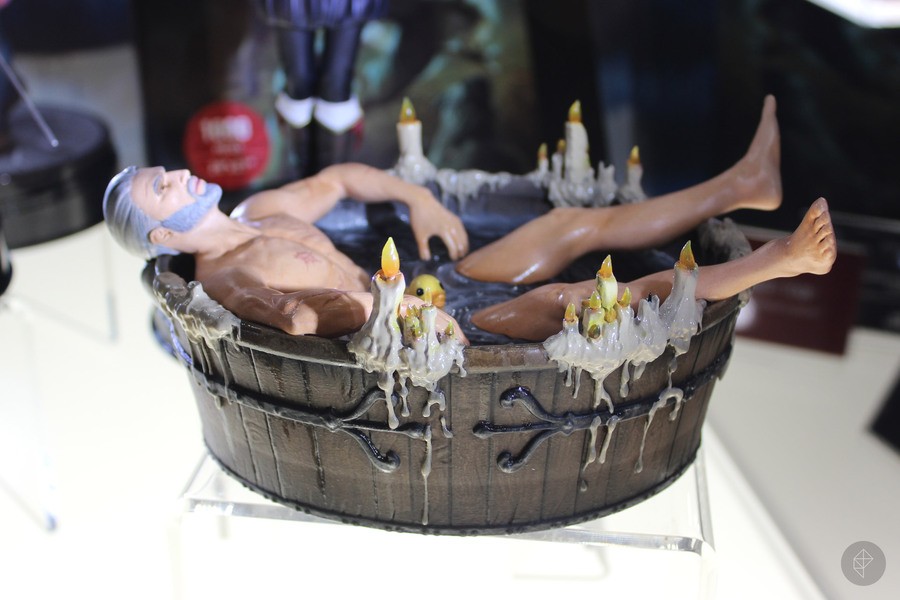 Well would you look at that, it's a figurine of Geralt having a bath. Spotted at the New York Toy Fair by Polygon, the figure depicts one of the early scenes from The Witcher 3: Wild Hunt, in which protagonist and grizzled warrior Geralt enjoys a good old soak.
Unfortunately, if you were banking on spying the bits that his sorceress friends seem so keen on, you're out of luck. Despite being in the tub, Geralt's wearing a pair of underpants.
Apparently, game developer CD Projekt Red and figure maker Dark Horse are "on the fence" about the statue, which could mean that it won't be mass produced. As such, there's no release window or anything like that, but we're prepared to hold out hope. 
After all, who wouldn't want this on their desk?
[source polygon.com, via pcgamer.com]