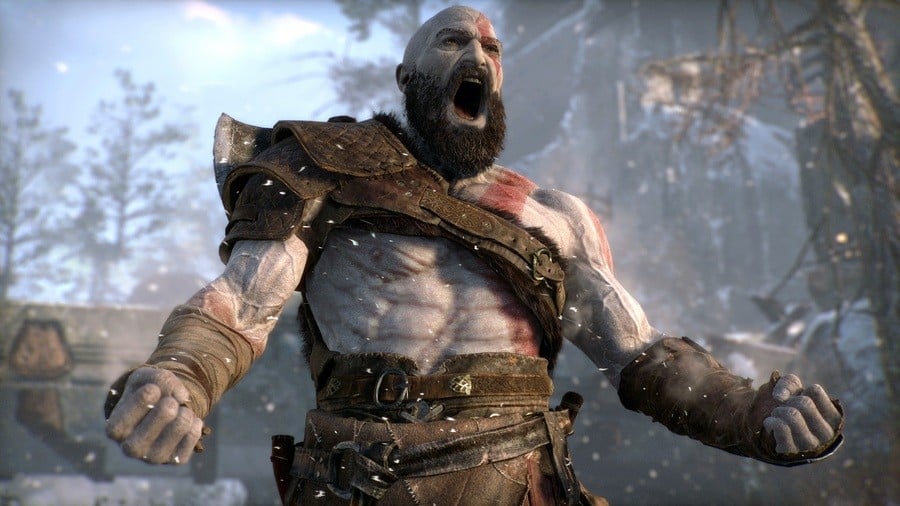 Sony wanted to give God of War a much longer rest after previous entry Ascension disappointed critically and commercially. The latest issue of Game Informer reveals that the company needed serious convincing in order to give the franchise another shot. "A lot of people throughout the organisation wanted [God of War] to sleep and rest," Sony Santa Monica boss Shannon Studstill told the magazine.
It was down to God of War II director Cory Barlog to come up with a pitch that could revitalise interest in the franchise, among both fans and the publisher itself. "Even the first pitches I gave, there was that, 'You've really got to convince me that we should do another one,'" he explained, referring to the internal temperature for the franchise at the time.
God of War has been a perennially popular property in the United States, but it's never done particularly well in Europe. It's also been eclipsed by some of Sony's other big first-party franchises, like Uncharted and The Last of Us. Barlog believes that this entry will make the series bigger than it's ever been before. "I want this to reach a lot of people; I want this to be on the level of the Uncharteds and the Assassin's Creeds," he said. "We want to grow this franchise big time."
One thing that seems to be holding the game back right now is the reluctance to reveal a release date. The platform holder's advertising the game, and it's getting full cover stories – but no one knows when it's coming out, even though it feels quite close. Unfortunately, the Game Informer article fails to shed any further light on when we can actually expect to experience the title.
It does, however, mention that the future for God of War may be in other mythologies – assuming this entry is a success. "The Greek games were the Greek era of God of War," Barlog explained. "Moving on, the next mythological belief system he interacts with became the Norse era of God of War. But we may end up going on to the Egyptian era and the Mayan era and so on and so forth."
Egyptian God of War would honestly be a dream.
[source gameinformer.com, via gamespot.com]