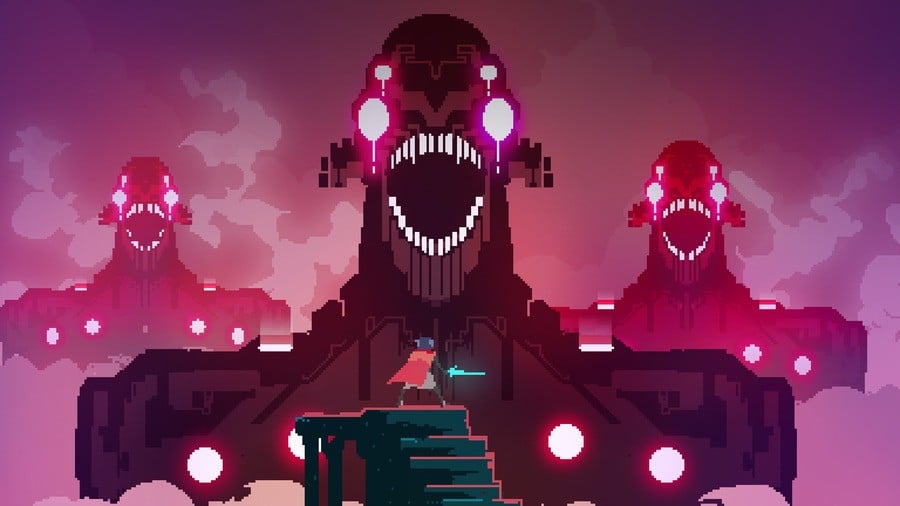 Former Hyper Light Drifter designer Teddy Diefenbach today announced on his personal website that he has voluntarily vacated Square Enix Montreal after the publisher terminated his team's project.
He describes in his post that it was a "dream role", but that the "business strategy of the studio shifted" meaning that their project was "sadly no longer compatible".
He added: "Because of this shift and the loss of our project, I no longer feel this is the place for me to pursue the type of work I aspire to make – the avenues of storytelling in game design I've been trying to explore in my career."
Square Enix Montreal has typically been a side studio working on mobile-related spin-off titles such as Lara Croft Go and Hitman Sniper. Both games were well-received, and Diefenbach's pedigree on the insanely stylish Hyper Light Drifter, which we gave an excellent 9/10 on Push Square, means the project had potential, even if details or platforms have never been revealed.
When pressed for further details on the game by Polygon, Diefenbach said: "I think the game reflected the interests and tastes of our whole team, and things we love about Square Enix." Diefenbach has previously written about his admiration for old Square Enix IP such as Final Fantasy and Chrono Trigger.
The rest of his team remain employed and have been moved to other projects, while Diefenbach intends to return to indie development.
[source teddydief.com]