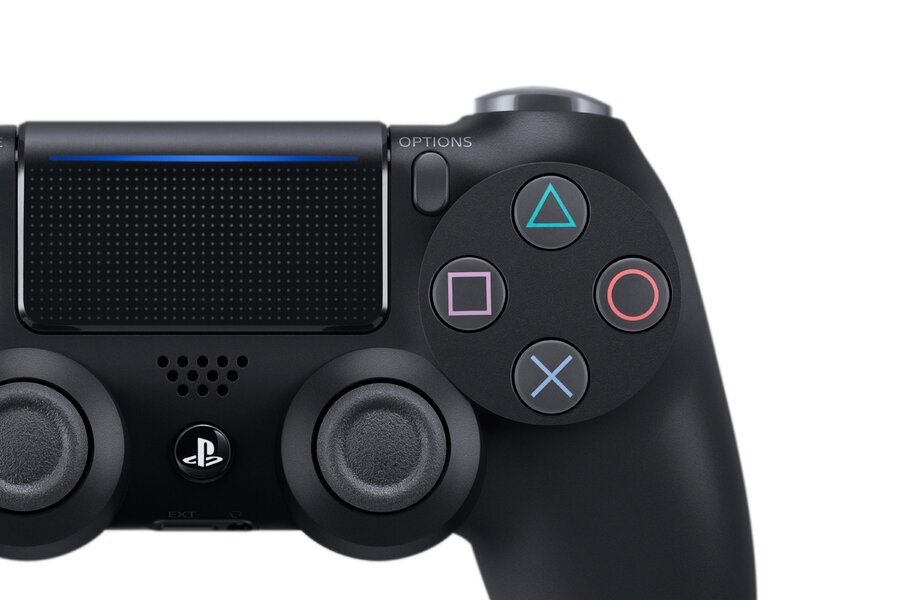 What are the best upcoming PS4 games in 2018? There are a lot of them. Sony's console is now well and truly hitting its prime, so we're here to point you in the direction of the most promising games set to launch over the next 12 months. You might want to sit down -- this is a big list.
Publisher: Bandai Namco
Developer: Bandai Namco
Release date: 19th January 2018
A followup to the rather good Digimon Story: Cyber Sleuth which released in 2016, Hacker's Memory is another turn based RPG that promises more digital beasties to discover and train alongside an entirely new story.
Publisher: Square Enix
Developer: Tokyo RPG Factory
Release date: 23rd January 2018
The second game by Japanese studio Tokyo RPG Factory, Lost Sphear is a traditional turn based RPG inspired by the classics. Much like I Am Setsuna, this is shaping up to be another solid and charming adventure.
Publisher: Capcom
Developer: Capcom
Release date: 26th January 2018
We've been ranting and raving about Monster Hunter: World for months now. Capcom's going big and ambitious for the series' return to home consoles, and boy does it show. Weighty combat, dynamic environments, and lovely, lovely loot all play a part.
Publisher: Bandai Namco
Developer: Arc System Works
Release date: 26th January 2018
Is it too much to suggest that Dragon Ball FighterZ could end up being the best Dragon Ball fighting game of all time? No, we don't think it is. Everything we've seen of FighterZ so far suggests an incredibly polished, unbelievably good looking brawler.
Publisher: Square Enix
Developer: Team Ninja
Release date: 30th January 2018
Final Fantasy's crossover brawler is back, and it's looking good. Heroes and villains from across the series battle it out in a kind of RPG-fighter hybrid combat system, and it's every bit as flashy as you'd imagine.
Publisher: Sony
Developer: Bluepoint Games
Release date: 6th February 2018
Bluepoint looks set to do it again with another top notch remake/remaster project. Rebuilt from the ground up, this is the current-gen rebirth of an undeniable classic. Slay giant creatures known as colossi while exploring a strange, atmospheric land.
Publisher: Koei Tecmo
Developer: Omega Force
Release date: 13th February 2018
Dynasty Warriors is going open world, and we're hoping that Omega Force can pull it off. Aside from its structure, this is set up to be your typical musou romp, complete with a gigantic character roster and huge battlefields swamped in soldiers.
Publisher: Warhorse Studios
Developer: Warhorse Studios
Release date: 13th February 2018
An ambitious open world RPG that focuses on realistic medieval combat and none of that magical fantasy nonsense, Kingdom Come could turn out to be something special if it can bear the weight of the expectations that it's set for itself.
Publisher: Konami
Developer: Konami
Release date: 20th February 2018
It may be destined to be torn apart by Metal Gear fans, but based purely on what we've seen of the game in action, Metal Gear Survive looks, you know, kind of decent. That Fox Engine still looks fantastic, and the title's survival elements are intriguing.
Publisher: Bandai Namco
Developer: Dimps
Release date: 23rd February 2018
With a bigger budget and a longer development cycle, Fatal Bullet may just take Sword Art Online adaptations to a new level. Playing as your own custom hero, you'll shoot, loot, and make friends with all the cute anime girls you could ever dream of.
---
So 2018 is looking like another blockbuster year for PS4 games. Click through to page 2 for titles such as God of War, Yakuza 6, and Ni no Kuni II: Revenant Kingdom.