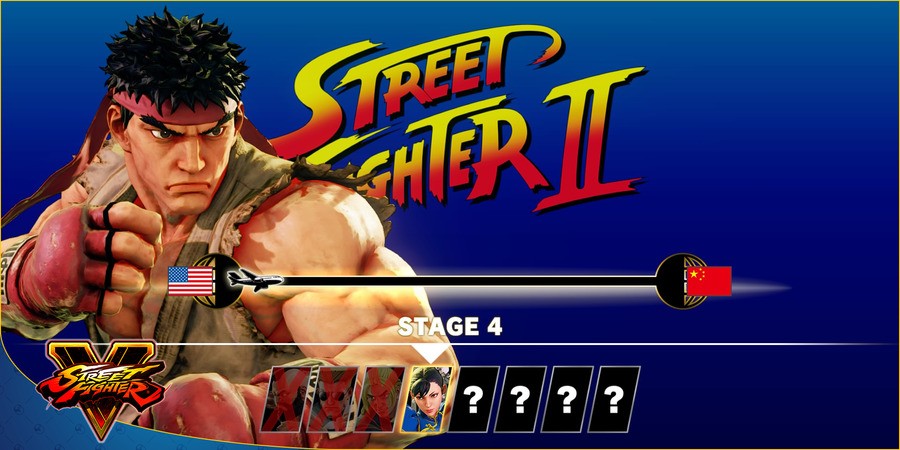 Capcom has shared details on Street Fighter V's upcoming arcade mode, and it actually sounds very promising. Launching with Street Fighter V: Arcade Edition on the 16th January -- it'll be added as part of a free update for existing players -- arcade mode has six different paths and loads of character endings.
It all seems quite customisable, too. After selecting your path -- each being based on a different Street Fighter game -- you can choose how many rounds each fight has, and the difficulty level. Once you're sorted, you're thrown into the standard arcade ladder as you battle increasingly difficult opponents.
However, there's a twist in that you're able to choose who you want to fight next. Naturally, you'll be able to increase your score by risking your run against a tougher foe.
Jumping back to the aforementioned character endings, the official blog really bigs them up: "In Street Fighter V: Arcade Edition, there are over 200 different endings featuring gorgeous illustrations from various artists. You can head into the Gallery to find out the unlock condition for each ending. They range from simply completing a path to getting a 'Perfect' on the bonus stage. Can you unlock them all?" That's potentially a lot of stuff to chew though.
How do you think all this sounds? Aim for that high score in the comments section below.
[source capcom-unity.com]