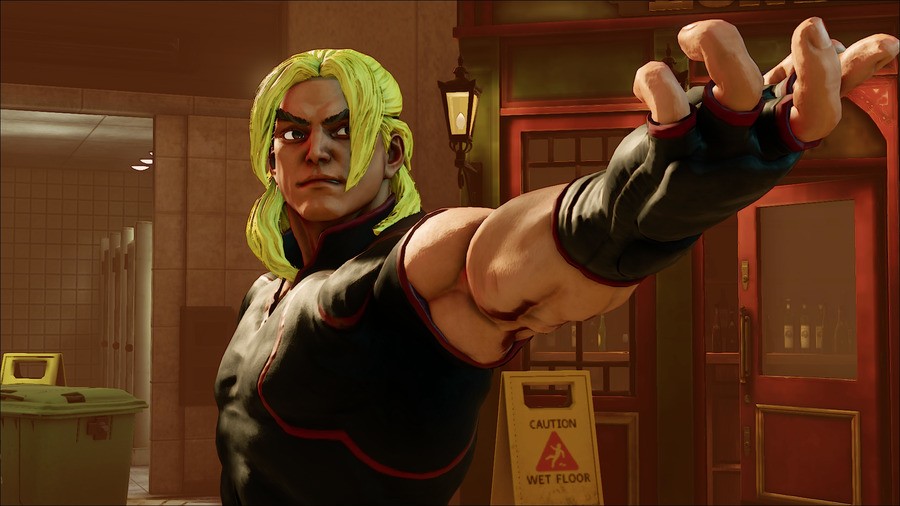 Wow! Just, wow! We struggle at Street Fighter V with 20/20 vision, but Sven Van de Wege is able to play without seeing anything at all. A brilliant interview by Red Bull reveals how he uses sound effects to visualise the moves of his opponents – and he's gotten so good that he recently won a match on stage at the Sonic Boom tournament in Madrid.
Even more impressive is that Van de Wege has only been playing Capcom's latest brawler for little over a year. "My favourite character is Ken," he said. "I like his moves, his voice, and his personality. I've tried many characters and I also like to play Zangief, who's a totally different fighter than Ken. I like Ryu, Chun-Li, and Balrog as well, however Ken is my best option for the moment."
Given that Capcom is constantly updating the game's roster with new characters, Van de Wege has to set aside time to learn a new batch of sound effects. "When a new character is released, I have to learn their sounds," he explained. "First I'll do that by picking them for a training session, and after that I'll practice against the computer and playing online a lot."
You can read Sven's full story over at Red Bull, and we really do recommend it – the human spirit is truly unbelievable, and we know we'll be cheering Van de Wege on as he continues his adventure through the Capcom Pro Tour.
[source redbull.com]