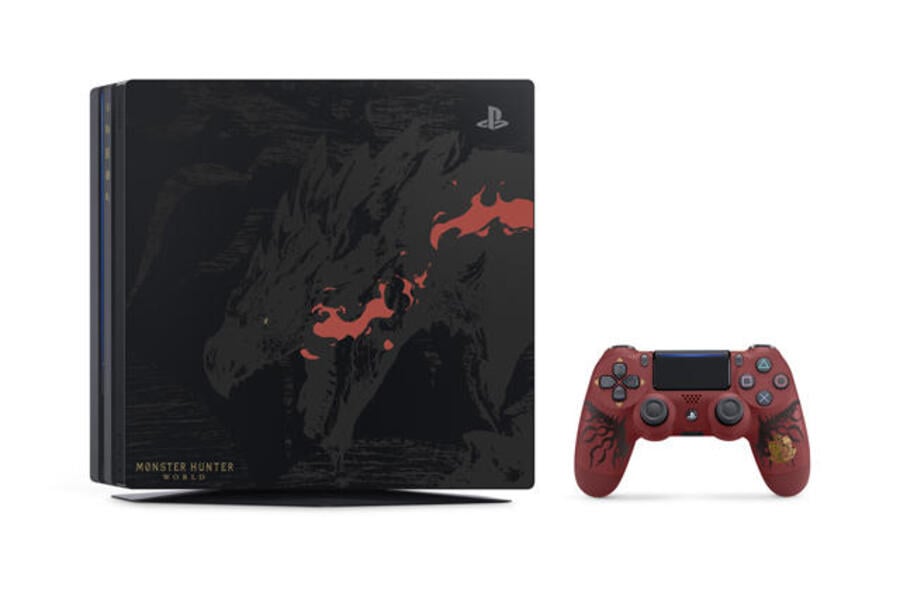 It's no surprise to see Sony pushing Monster Hunter: World hard – this is a huge title for both the PlayStation 4 and Capcom itself. As such, a Limited Edition hardware bundle always seemed likely – and that's exactly what the platform holder announced during its TGS 2017 press conference earlier today.
Set to release on 7th December in Japan – several weeks prior to the game it's inspired by, we should add – the ¥49,980 (~$448) set includes a 1TB PS4 Pro with a themed top panel, a custom DualShock 4, a digital copy of Monster Hunter: World (which can't be played until 26th January), an exclusive theme, two months of PlayStation Plus, and a branded box.
There's no word on this being made available in the West, but we certainly wouldn't say no to it. After a string of icky custom consoles, this one actually looks pretty nice, don't you think?
[source jp.playstation.com]