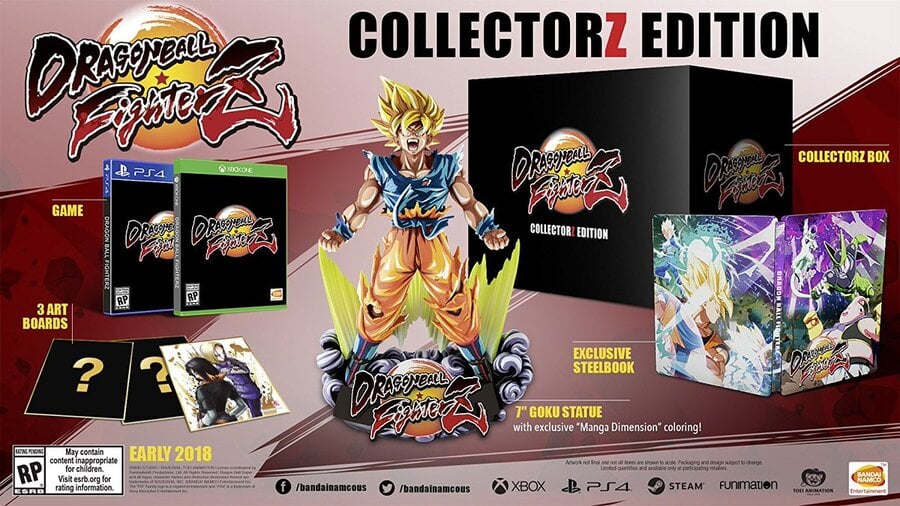 Dragon Ball FighterZ will be getting its very own collector's edition, aptly named the CollectorZ Edition. Should have seen that one coming, to be totally honest.
It'll contain the game, three art boards - which we assume means three physical pictures - a steelbook case, and, of course, a Goku statue. Said statue is seven inches tall, and it has that impressive "manga dimension" colouring. For those out of the loop, it's a style of paint job that makes it appear as though the figurine is 2D, or cel-shaded. Give that stuff a google and you'll see what we mean.
Think you'll be grabbing this when the game launches early next year? Spend an entire episode powering up in the comments section below.