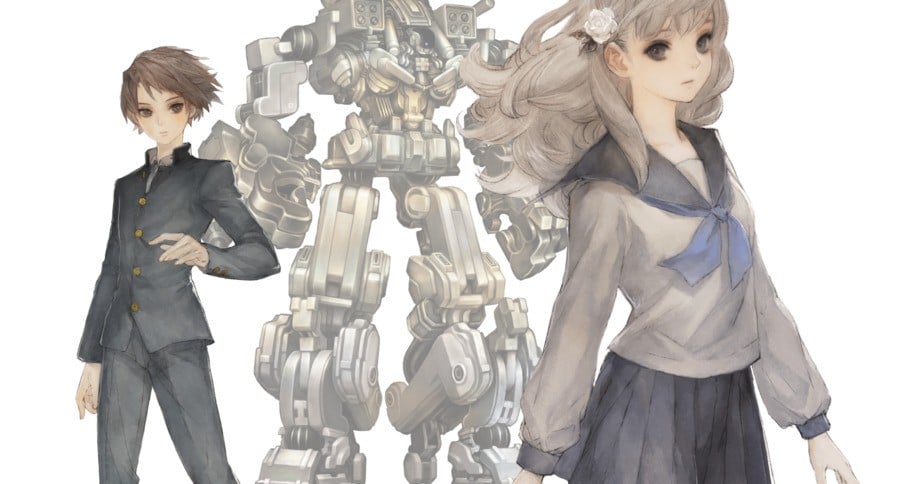 Vanillaware, the Japanese studio behind the glorious Dragon's Crown and the fantastic Odin Sphere: Leifthrasir, has a new game in the works called 13 Sentinels: Aegis Rim. The project was originally announced quite a while back, but we've seen very little of it since. All we know is that it sports George Kamitani's insanely good signature art style and it features a sci-fi setting packed with huge mechs. Yeah, it sounds pretty great doesn't it?
Anyway, the title's resurfaced thanks to the appearance of its official English website, confirming that the game's heading West at some point. Here's hoping that we get to see the release in action soon.
The title's coming to both PlayStation 4 and Vita in Japan, but there's no mention of platforms on the aforementioned English site. It's safe to assume that it'll arrive on Sony's home console, but as with many Japanese games these days, there's doubt hanging over a localised Vita version. We wouldn't get your hopes up until it's been confirmed.
What do you make of 13 Sentinels? Could it turn out to be something special? Show your piloting skills in the comments section below.
[source atlus.com]