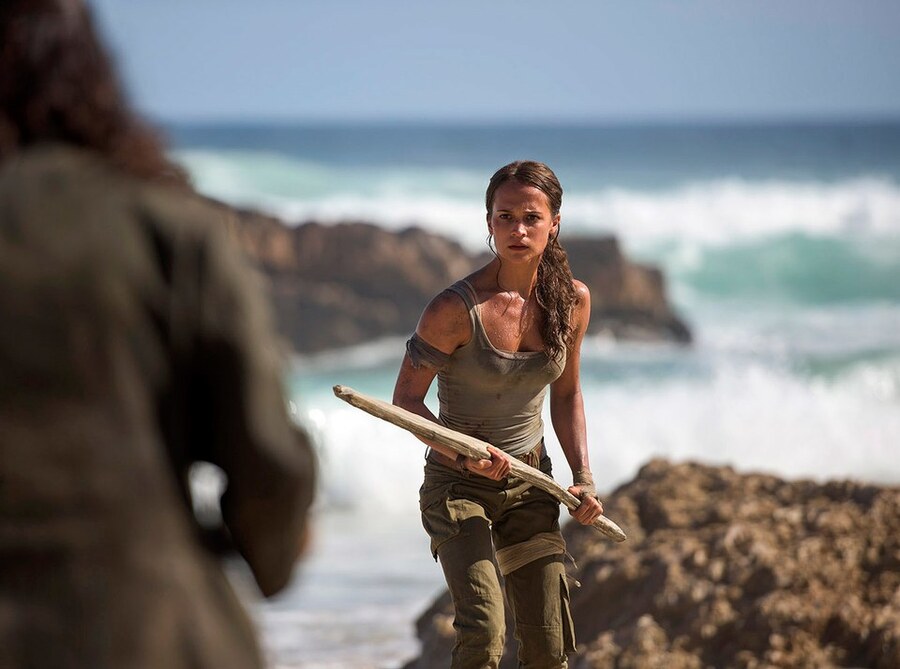 Here are the first official screenshots from the Tomb Raider movie reboot which is set to release in theatres next year. The shots show Alicia Vikander in the iconic Lara Croft role, sporting a costume that must have cost the production company all of… Ooh, $40 at absolute most. As we reported previously, this is obviously based upon Crystal Dynamics' recent games, which cast the archaeologist as a more vulnerable explorer as opposed to Angelina Jolie's superwoman.
Much like the 2013 game, the story will deal with the origins of Lara's character, as the 21-year-old refuses to take the reins of her father's global empire seven years after his disappearance. Instead she goes off in search of her Dad, and winds up on an island off the coast of Japan.
These images don't really reveal a whole lot, but Vikander looks good as Lara, and she's a great actress so we actually have high hopes that this one may not turn out awful. What do you think of the pics? Create a makeshift bandage in the comments section below.
Update (01:00AM BST): Above is a bonus promotional image that's been Photoshopped to within an inch of its life.
[source vanityfair.com]