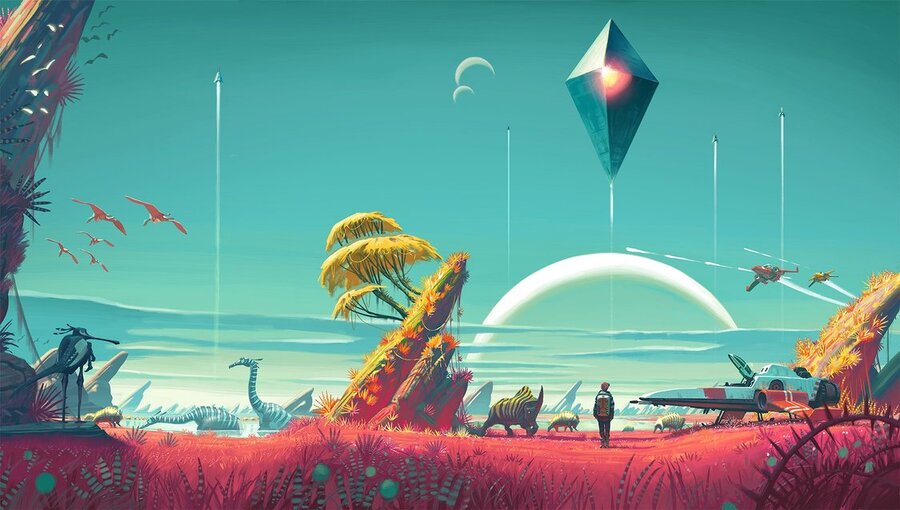 No Man's Sky was last year's most innovative game, according to an awards ceremony at GDC 2017 this week. The controversial space exploration title overcame Pokémon Go, The Witness, and Firewatch in order to scoop the gong. Bizarrely, no one from the British team was around to collect the Tim Schafer presented trophy, as the studio was reportedly eating dinner at the time. Apparently, it didn't expect to win.
There's been quite some negativity lobbed in the direction of the Game Developers Choice Awards for its decision to crown No Man's Sky, but it's perhaps worth noting that the category is designed to celebrate technical innovation rather than the quality of the game itself. Hello Games' divisive adventure may be about as interesting as flavourless jelly, then, but few could deny its achievements as a piece of software we suppose.
Looking at the list of nominees, we reckon Pokémon Go probably deserved the win – it revolutionised social gaming in a way few could have ever predicted. But the idea of a procedurally generated universe that's infinite and entirely mathematics-based is fascinating – even if it's absolute bloody bobbins once you spend more than a few hours in it. What are your thoughts, though? Should No Man's Sky have won?
[source gamerant.com, via polygon.com]