It looks like Sony's finally getting PlayStation VR's supply situation in order, as the platform holder has announced two new bundles for North America which are scheduled to arrive in stores next week. The sets – which will run you an eye-watering $499.99 in the United States and $699.99 in Canada – will be available in two guises: PlayStation VR Worlds or Until Dawn: Rush of Blood.
Aside from the game, the sets are identical, boasting a PlayStation VR headset, a PlayStation Camera, two PlayStation Move motion controllers, and a demo disc. The good news is that the manufacturer's starting to talk up the technology again now, and there are several releases on the horizon like Pyschonauts in the Rhombus of Ruin and Star Trek: Bridge Crew. That's all in addition to the recently released Resident Evil 7 as well, of course.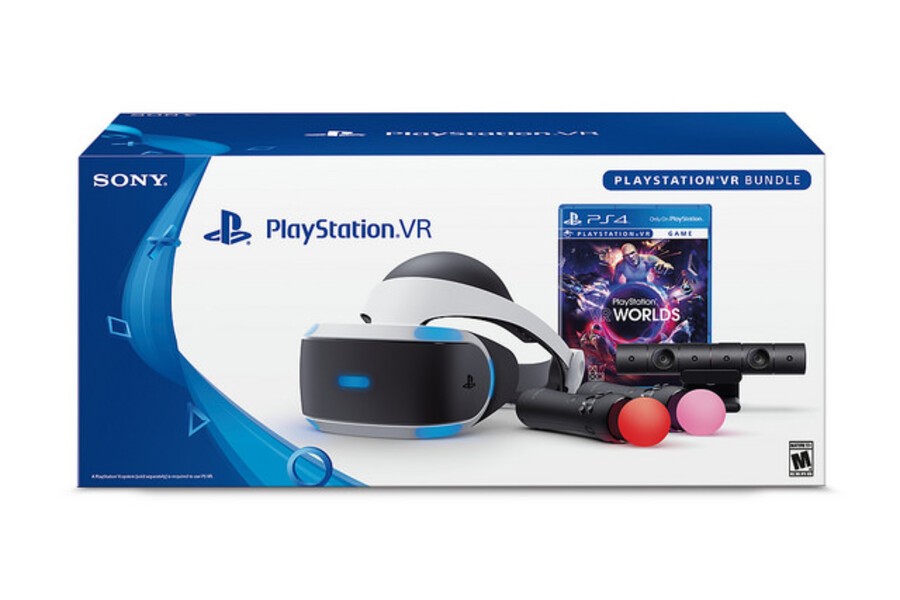 You'll need to check in with your favourite retailer to ensure that you bag one of these bundles, but hopefully stock will start to stick on store shelves now. It bloody well needs to, to be honest – the headset's been practically unavailable since its launch last October, and that needs to change.