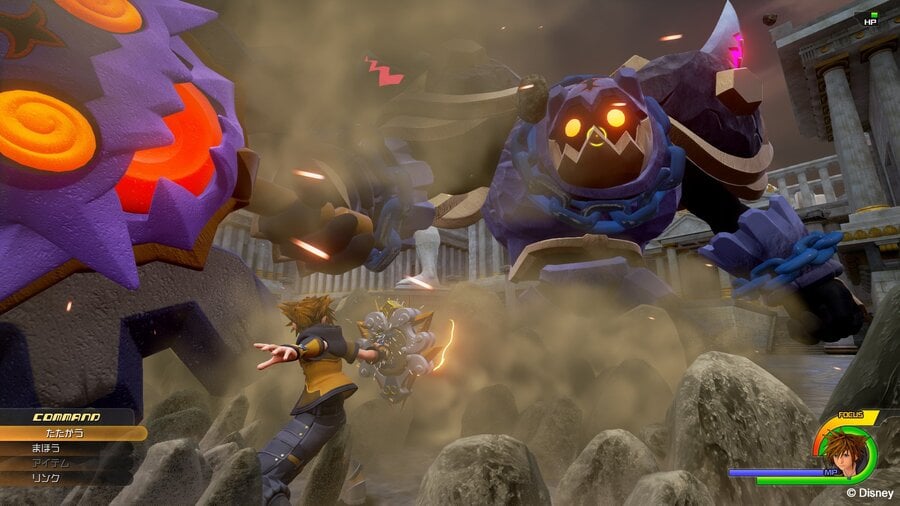 Alongside those new Final Fantasy VII Remake screenshots, Square Enix has dropped a fresh Kingdom Hearts III image straight outta the current crop of weeaboo conferences occurring in Monaco. This one shows Sora wielding his Keyblade like a shield, as he fights off against a new type of the Heartless in Thebes.
"The Keyblade turns into a lot of things," Tetsuya Nomura told Gameblog.fr. "Here it is a shield, but it can also be transformed into a chariot. This is called Power Form."
There is, of course, still no word on a release date.
[source gameblog.fr]