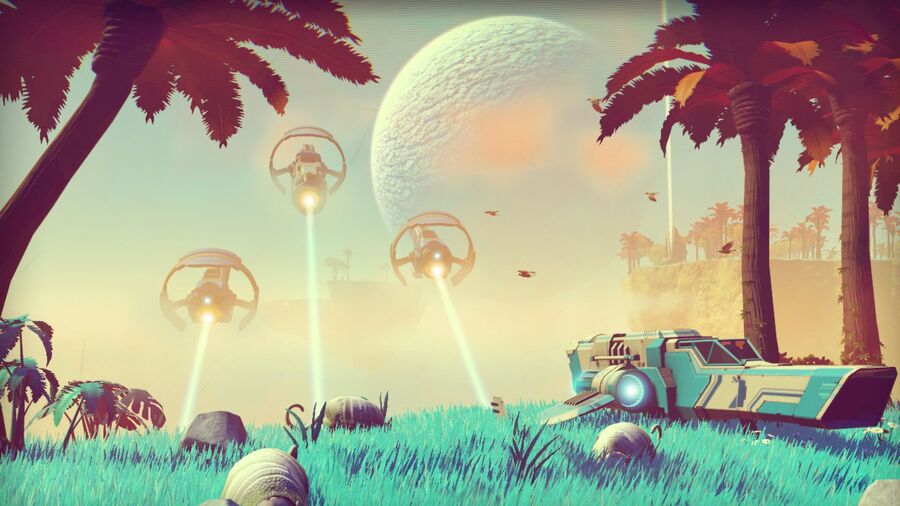 Update (15:30PM BST): The beast has been awakened. Sean Murray has tweeted that Hello Games' servers got hacked, suggesting that the email below didn't come from the team either. He wrote: "Server hacked. We're binging Mr Robot Episodes as quickly as we can looking for answers. Ep05 is a cracker."
Update (15:15PM BST): This is all turning rather dark. Polygon contacted Hello Games to learn whether the below tweet was the result of a hack. A person using creator Sean Murray's email address responded: "The tweet is from me, but somebody from the team took it down. We have not been coping well."
Original Story (14:00PM BST): It's Friday afternoon and the weekend party is kicking off early for Hello Games, the developer behind the divisive No Man's Sky. Mere minutes ago, the studio's Twitter account posted a tweet saying, "No Man's Sky was a mistake." The tweet has since been deleted, and the account is currently set to private.
Now, the question is: was Hello Games' account hacked, or was this the work of a disgruntled employee? The game launched on PlayStation 4 back in August, and the English outfit has practically gone into hiding ever since. There was a rumour not too long ago that the developer was upset with the way that things had turned out, but there's no telling whether the whispers actually had any anchor in reality.
What do you make of this? What do you make of No Man's Sky in general? Pray for Hello Games in the comments section below.
[source twitter.com, via neogaf.com]