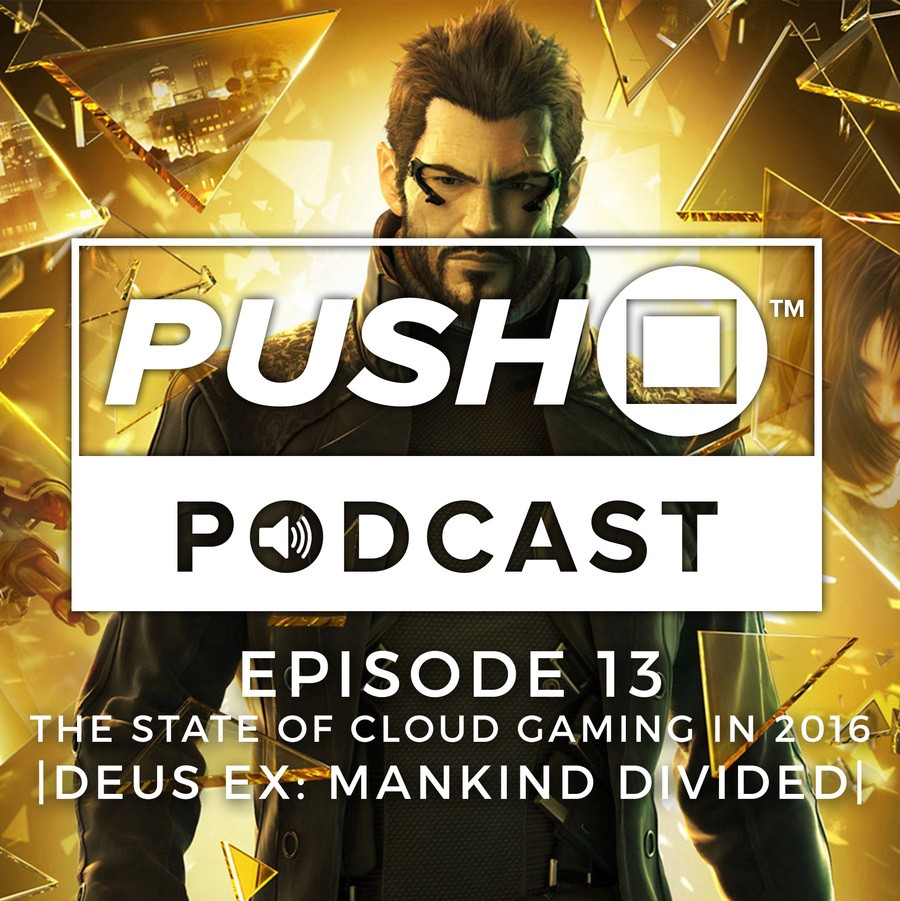 Hey, I'm back! After a collection of events impeding production, this show is back on the road in full force and we couldn't be happier. This episode is a big'un as we discuss the state of cloud gaming in 2016 after outlining the all-important news. Our super-duper special guest this week is the majestic northerner, Robert Ramsey, who calls in to discuss Deus Ex: Mankind Divided and goes mightily off-topic in the process. Like, really off-topic. Indie Bin this week is No Man's Sky (in case you hadn't heard enough about it already!) where I put in the final word on it's eternal fate in my Bin.
We round off the show, as always, with the great questions asked by you guys in our forum thread and a little talk about what we've been playing of late. We love chatting with you guys and hearing your feedback about the 'cast, so please feel free to drop a comment in the forum thread or in the comment section below.
Show Notes
News: 02:37
The State of Cloud Gaming In 2016: 21:09
Deus Ex: Mankind Divided: 34:41
Indie Bin - No Man's Sky: 45:57
WAYP - 54:43
Audience Questions: 1:05:29
Your Hosts
Ben Potter
Twitter:@Confused_Dude
Having twice been admitted to a clinic for Platinum addiction, Ben frequently collects the most reprehensible Trophies that PSN has to offer.
Ben Tarrant
Twitter:@Ben_Tarrant
Ben is a self-proclaimed coffee fiend, vinyl enthusiast, and Fallout fanatic. He's one handsome half of our Push Square Podcast.
Listen Here
You can subscribe to the Push Square Podcast on iTunes, via the RSS Feed or YouTube. Alternatively, you can play or download each episode directly with SoundCloud and Stitcher and listen on the move.
If you like our podcast, please tell your friends, tell us down below, or even consider leaving a review on iTunes. Thanks and until next time!