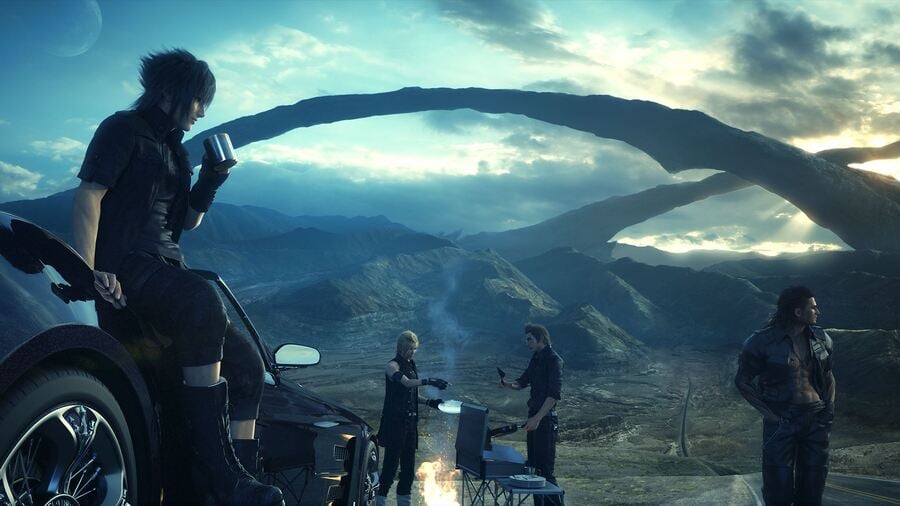 In case you didn't know, Final Fantasy XV's getting a season pass, because, well, it's 2016 and this is video games. The pass was spotted on the North American PlayStation Store last night, but Square Enix hasn't revealed anything about the content that it includes, meaning that, as far as we're concerned, the whole thing's pretty shady.
Fortunately, Gematsu's translated the slightly more informative season pass description from the Japanese Store, so now we at least have some idea as to what you're getting. Apparently, it'll feature six pieces of downloadable content that'll release in the following order:
Booster Pack
Episode Gladiolus
Holiday Pack
Episode Ignis
Episode Prompto
Expansion Pack
While it's still near impossible to glean any details from the translated names alone, they do at least give us some idea as to what the various add-ons could be about. For starters, Booster Pack and Holiday Pack sound pretty inconsequential to us, probably offering things like helpful items or maybe alternate costumes - that sort of stuff.
Meanwhile, the character Episodes immediately seem more intriguing. There's one for each member of Noctis' party, so perhaps they'll offer new quests based on the character in question - we suppose that we may even get to play as the other members of the group during these excursions. Hopefully we'll know for sure soon enough.
Lastly, the Expansion Pack could be the real meat of the package here, but it's unfortunately a name that tells us next to nothing. We'd be down for an additional adventure if the actual game itself is worth our time, though.
Anyway, that's enough speculation from us. Have you got any bright ideas about what these bits and pieces might be? Patiently wait for Square to say something in the comments section below.
[source gematsu.com]