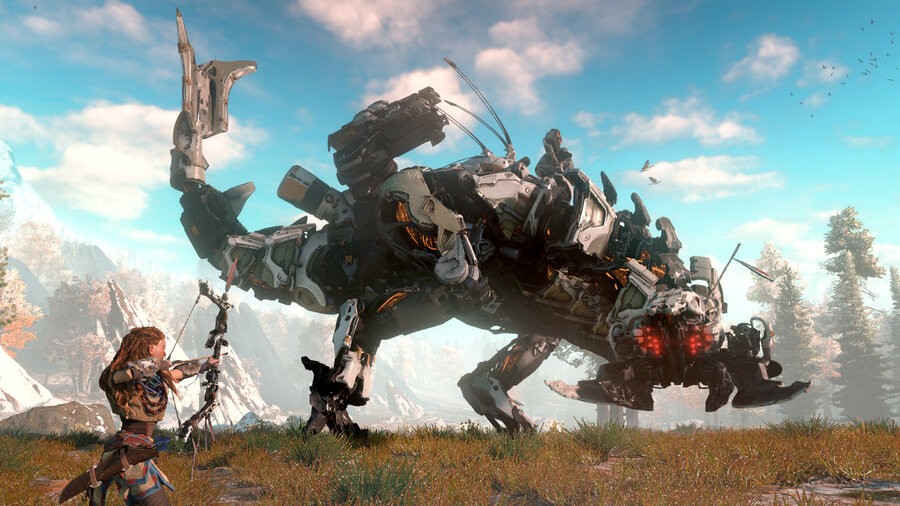 Once upon a time, we used to moan about Sony's inability to pace E3 pressers. We think that the platform holder got the message, because its classy theatre-based conference this evening barely stopped to breathe. The platform holder showed several extraordinary looking releases in a short but sweet show that dazzled from start to finish. Below you'll find the reactions of Push Square editors Sammy Barker and Robert Ramsey.
Sammy Barker, Editor
There comes a point in every press conference when I visit NeoGAF. It happens with Sony, it happens with Microsoft – and it sure as hell happens with EA and Ubisoft as well. I've never held this against any organisation – it'd be unreasonable for a media briefing to keep me engaged from beginning to end. In fact, I remember my interest dropping off even last year – y'know, the presser we dubbed the greatest ever – as I desperately tried to drop my Shenmue III donation into Yu Suzuki's bank balance.
My eyes never left this year's stream.
Now was it the best E3 press conference ever? No, it wasn't – the sheer spectacle of last year's fan fiction will never be topped. But I do think that it's the best I've ever seen one of these briefings be presented: very little chatter, very few momentum breaks, and whoever had the idea of incorporating a live orchestra deserves a raise – it was ingenious.
But the content should get kudos, too. About three months ago Ramsey and I were chatting about E3, lamenting rumours that Kratos would be the protagonist in the next God of War game – but Sony Santa Monica somehow managed to make me care about the angry anti-hero within minutes of the gameplay demo getting underway. I'm still not sure about the combat, but the series has needed a new direction for some time, and this sure as hell seems like the right one.
But other games that I thought would disappoint impressed, too. Days Gone may be shuffling a little too closely to The Last of Us tonally, but I'm intrigued; the Spider-Man game from Insomniac was a real surprise; I can't wait to learn more about Resident Evil 7. If there are any downsides, they would be the lack of Crash Bandicoot Trilogy footage, and the fact that – as a massive Quantic Dream fan – I'm still not sure about Detroit: Become Human.
But they're minor blotches on what was otherwise an expertly presented press conference bursting with content. There's no question that Sony's first-party studios have been keeping a close eye on Naughty Dog, but I like story-driven single player games a lot. And speaking of which: Horizon: Zero Dawn looks legit.
Robert Ramsey, Associate Editor
Well, after three disappointingly poor press conferences, I was desperate for Sony to step up and bring back the hype – and the ever-confident company did just that. Right from the first minute, it was clear that Sony was going to pack its presser with class – the theatrical stage was quite incredible, and when the live orchestra kicked in, I had a feeling that everything was gonna be all right.
My hunch was on point, as God of War's PS4 demo was arguably one of the strongest openings to a conference that I've ever seen. The return of Kratos looks stupidly good, and ultimately, it ended up stealing the show for me. Just weeks ago, myself and Sammy were dreading the seemingly inevitable revival of the bald brawler, complaining that the property's main character needs to take a break – but after the demo, I can't wait to take control of the mad bastard and repeatedly punch giants in the head. Glorious.
The epic opener set the tone for the rest of the presser, really. From that point, all systems were go as Sony darted from one trailer or reveal to the next with hardly any downtime in between. For the most part, the pacing was pretty much spot on, and that's often the most important aspect in crafting an enjoyable event. Top marks on that front, then.
I went into Sony's show knowing that it was probably never going beat E3 2015 – I'll likely never be left in awe again like I was with the reveal of Final Fantasy VII Remake – but I was still confident in the Japanese giant's ability to wow me, and it did so with a rock solid, highly entertaining press conference that oozed quality. Compared to some of the crap that I've had to endure over the last 48 hours – I'm looking at you EA, Bethesda, Ubisoft – this was a stunner.
---
What did you think of Sony's press conference this year? Were you pleased with the pacing and presentation? Which games caught your eye? Hire your own orchestra in the comments section below.
How would you rate Sony PlayStation's E3 2016 press conference? (236 votes)
Please login to vote in this poll.