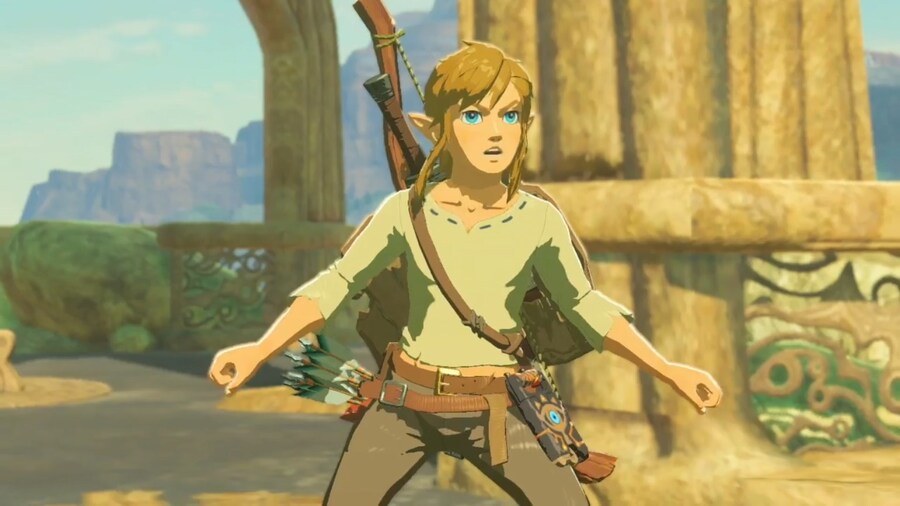 One of the best games at E3 2016, as you all keep telling us, was The Legend of Zelda: Breath of the Wild. It was the only Nintendo game on the show floor, but if you're going to bank on one game to keep your entire company relevant – well, you'd probably pick Zelda, right? And even Sony Worldwide Studios president Shuhei Yoshida reckons it's looking pretty rad – despite it sharing a passing resemblance to Guerrilla's own Horizon: Zero Dawn.
"I just played Zelda!" he beamed on the PlayStation LiveCast. "The new Zelda game. You know, open world, and hunting. And I had a bizarre feeling, this feels like Horizon. This is an epic, huge game. I cannot wait to play Zelda again when it comes out."
We already know that Yoshida is a big Wii U fan – in fact, he owns two of them. And that's despite him famously getting banned for plugging PlayStation on MiiVerse. Anyway, we figured that we'd post this article so that @rjejr can comment about Zelda without going off-topic for once.
[source youtube.com, via nintendolife.com]