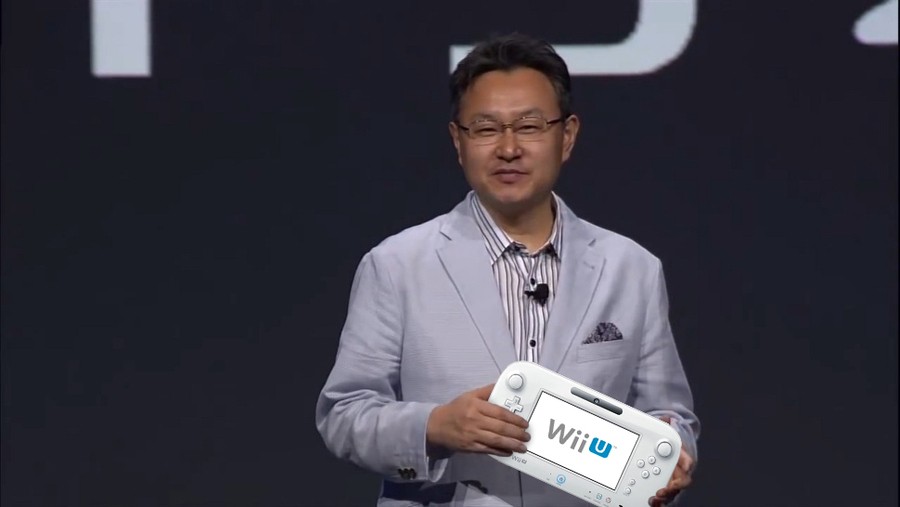 Much like the PlayStation Vita, the Wii U hasn't enjoyed a particularly fruitful first year on the market. It took just 24 hours for the PlayStation 4 to surpass Nintendo's next generation machine in the UK, and while things aren't quite as bleak elsewhere, there's no denying that the device has failed to capture the imagination of most gamers. Sony Worldwide Studios present Shuhei Yoshida, however, is a big fan.
"I own two Wii U [consoles] myself," he said as part of an appearance on a Japanese talk show. "The latest Mario game is really good. I think that the Wii U is just getting started." The executive was responding to a question regarding the state of the struggling system – and he added that he hopes for the sake of the industry that it picks up steam. "Nintendo helps raise and teaches the fun of games to people just starting out," he said. "I think that's a very important thing in this industry."
It's always nice to hear high-profile honchos such as Shuhei Yoshida speak positively about the opposition, and he raises a pertinent point. Nintendo consoles have historically proven a positive entry point for new gamers around the globe – and Sony needs that part of the market to thrive in order to convert them to PlayStation down the line. Personally, we just like to see lots of healthy competition between all three of the primary platform holders, because that generally results in better games all around.
[source kotaku.com]