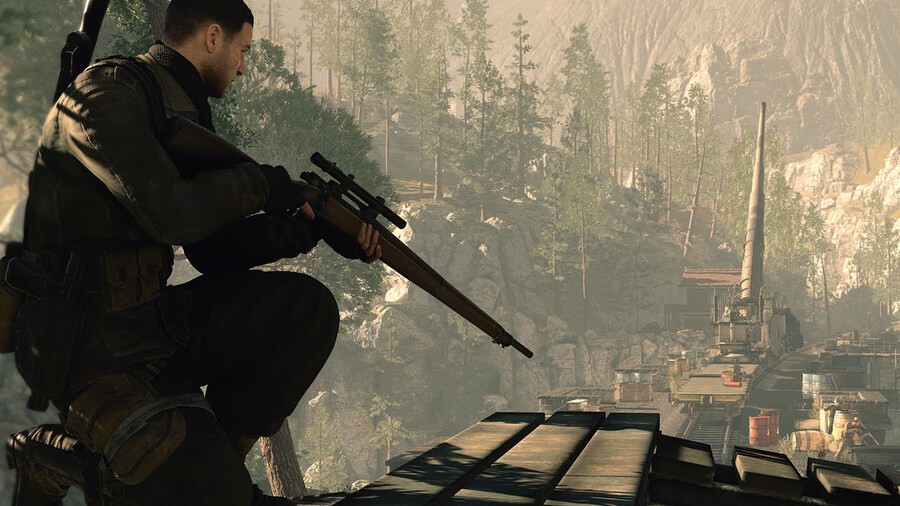 Sniper Elite 4 will bunker down for a few more months than expected, as Rebellion has attached a 14th February release date to the long-range shooter. The title was originally due out later this year, but with BattleZone releasing alongside PlayStation VR in October, the Oxford-based developer has decided to push the game back a few months.
"Ultimately, we're a relatively small independent studio, and releasing two major titles in the same quarter didn't seem like a sensible thing to do," quipped gaffers Jason and Chris Kingsley. "A few of our shared internal teams will probably sleep a bit easier now."
The pair added: "Launching Sniper Elite 4 in February gives us the opportunity to take a game that's already received some of the best preview feedback we've ever had, and give it that extra bit of attention. We know a lot of you will be disappointed you won't get to play Sniper Elite 4 this year, but we feel this decision will prove in the long run to be a win-win for both us and you, the fans."
We got to check this sequel out earlier in the year, and while it's clearly a case of evolution rather than revolution, we were impressed by the gigantic sandbox stages and the wealth of tools at protagonist Karl Fairburne's disposal.