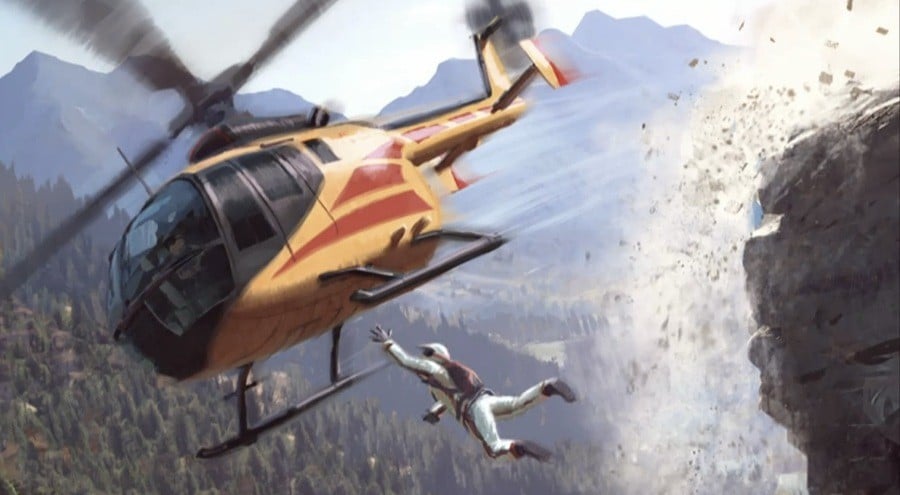 Back at E3 2014, Burnout creators Criterion Games showed some early footage of its multi-vehicle racer, showing players switching mid-race between ATVs, wingsuits, planes, helicopters, jet-skis, and other vehicles, exciting many people. However, it seems that, after two years of uncertainty on the developer's part, the project has been cancelled by EA, according to a spokesperson talking to GameSpot.
When asked how development was going on the game, the spokesperson said: "While they've moved on from the previous project they've spoken about and aren't pursuing it, they are continuing to build new ideas and experiment with new IP for EA, in addition to collaborating with other EA studios." By the sounds of it, Criterion will be working with other studios on the huge amount of Star Wars games releasing in the future, including developing the upcoming Star Wars X-Wing VR game releasing in October. Still, it's a real shame that this project was cancelled, considering Criterion's arguably one of the best racing game developers of all time.
Are you sad that the project has been cancelled? Or do you think that the game was too ambitious? Add this to the long list of cancelled EA games in the comments below.
[source gamespot.com, via youtube.com]