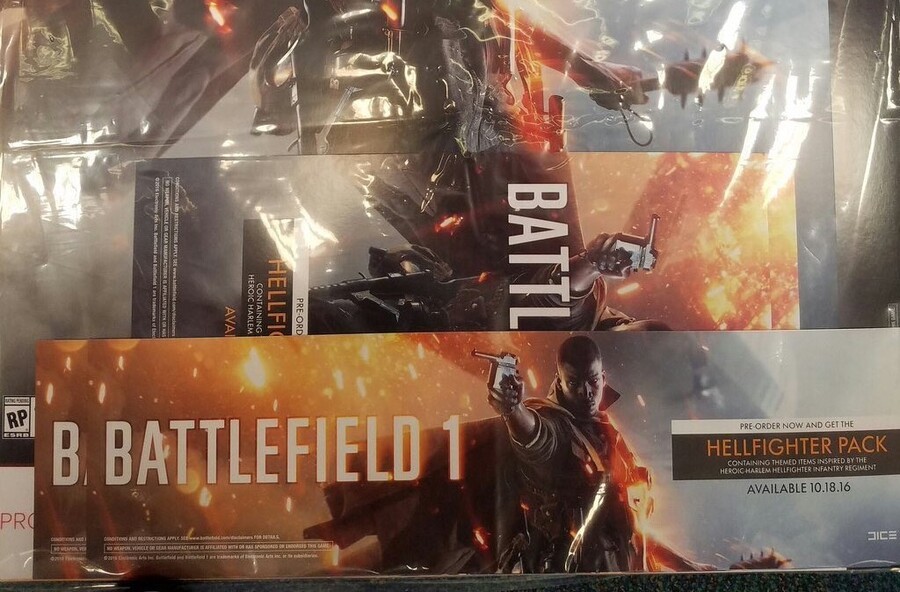 There's a real plumbing problem at DICE, because the new Battlefield game is leaking all over the place. Originally believed to be named Battlefield 5, the game is actually called Battlefield 1 – and, as suspected, will be based upon World War I. We still don't know whether this will contain an alternate history iteration of The Great War or not – all will be revealed during an event later today.
What we do know is that it will release on 18th October, and while platforms haven't been officially confirmed just yet, it's safe to assume that the PlayStation 4 will be one of them. Pre-orders will come with items inspired by the 369th Infantry Regiment, who were nicknamed the Harlem Hellfighters. You can read more about them through here.
We'll be back with a livestream of the full reveal later tonight.