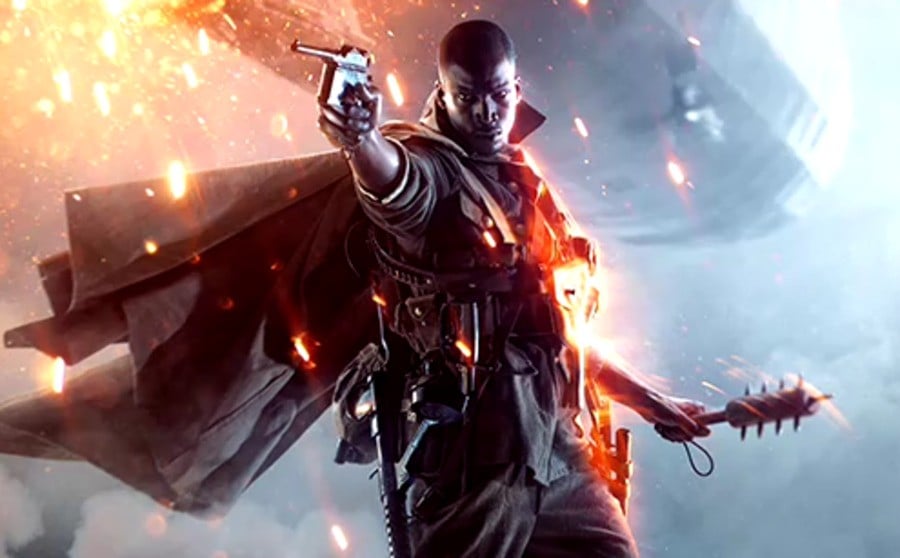 Well, then – this is an unexpected shock. The first artwork from Battlefield 5 has leaked online ahead of today's reveal – and it's not entirely what you expect. It looks like the World War I rumours were probably true – we see an old-fashioned German pistol as well as a zeppelin in the background – but it appears that DICE has decided to… Spruce up the infamously depressing era a bit. Indeed, the main character is also wielding a trench club and wearing a cape! Fascinating.
We'll know more later today as EA Games hosts a reveal event for the release. Kudos to DICE, though – while the Call of Duty: Infinite Warfare announcement was desperately predictable, this looks anything but…
Update (16:45PM BST): A poster has leaked, revealing that the game is called Battlefield 1:
Update (17:15PM BST): We've posted a new article on the game, which will launch on 18th October, through here.
[source neogaf.com]