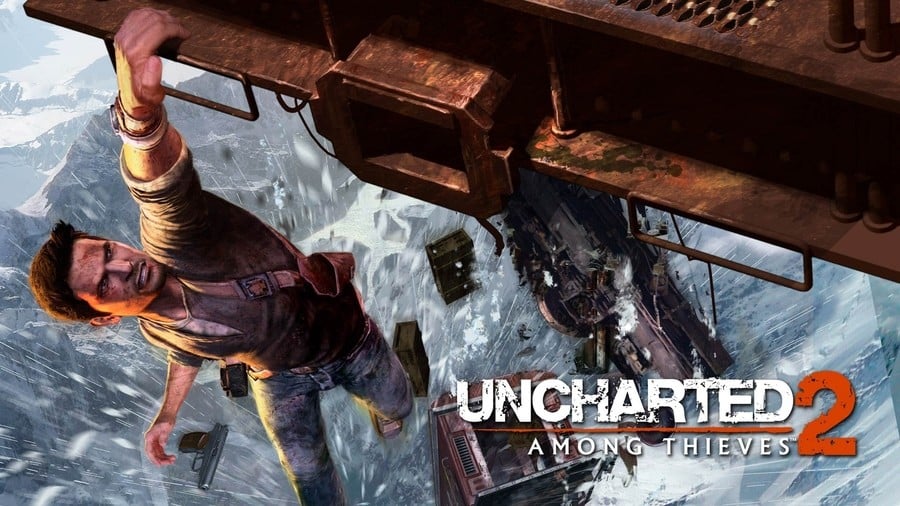 Ever industrious Push Square reader themcnoisy couldn't have timed the results for our greatest PlayStation game poll any better, could he? For those who haven't been keeping tabs, readers have been voting on the best games ever released on a Sony system for months now – you may remember that we posted about the top 64 titles earlier in the year.
Well, now the winner's in, and it's Uncharted 2: Among Thieves. The revolutionary PlayStation 3 release brushed aside The Last of Us, The Witcher III: Wild Hunt, Metal Gear Solid 3: Snake Eater, and Shadow of the Colossus to confidently top our reader-focused vote – all on the eve of the release of Uncharted 4: A Thief's End. Readers may want to reconsider once they've played Drake's latest…
To be fair, though, for as much as the latest Uncharted evolves the formula, Among Thieves really did revolutionise the action game genre – a feat that not even the fourth entry can repeat. We've included the full top 25, as voted for by Push Square readers, below. An absolutely gigantic thanks to themcnoisy and every member who participated in this poll – it's been fun!
All that's left to say is: do you agree with the results?
Top 25 PlayStation Games as Voted by Push Square Readers
Uncharted 2: Among Thieves - PS3
The Last of Us - PS3
The Witcher III: Wild Hunt - PS4
Metal Gear Solid 3: Snake Eater - PS2
Shadow of the Colossus - PS2
BioShock - PS3
Mass Effect 2 - PS3
Crash Bandicoot - PSone
Burnout 3: Takedown - PS2
Batman: Arkham Asylum - PS3
Rayman Origins - PS3
Rocket League - PS4
Grand Theft Auto 5 - PS3
Tearaway - PS Vita
Tony Hawk's Pro Skater 3 - PSone
Ratchet & Clank 3: Up Your Arsenal - PS2
Final Fantasy VII - PSone
Red Dead Redemption - PS3
= Portal 2 - PS3
= Resident Evil 4 - PS2
Journey - PS3
= Silent Hill - PSone
= Tomb Raider - PSone
Persona 4 Golden - PS Vita
Timesplitters 2 - PS2
[source Topic: Playstation PushSquare Best Game Of All time Cup]