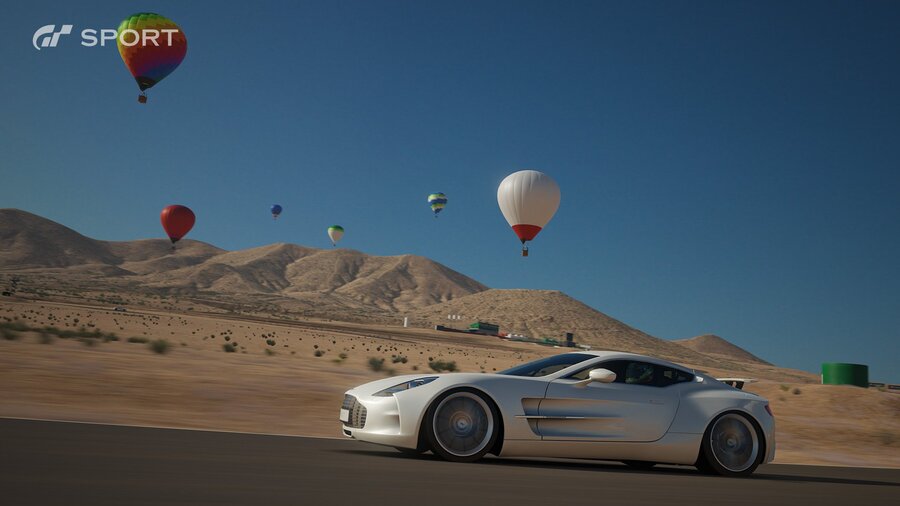 Mixed response to the reveal or not, Gran Turismo Sport is going to be a big, big release. And as is the case for all major titles, the PlayStation 4 exclusive has more pre-order bonuses and collector's editions than we know what to do with. As a result, we're going to break this article down between Europe and North America, and run through all of the options available to you.
Europe
Cor, blimey – there's a lot to get through here. As far as we're aware, no pre-order bonuses have been announced for Europe yet, but it's likely that they'll follow a similar format to what's available in North America. A slew of Collector's Editions have been revealed, however, beginning with the Digital Extreme Edition which is exclusive to the PlayStation Store and available for pre-order now.
This comes with the following: a livery sticker pack, a Japan theme pack, an America theme pack, a Europe theme pack, a chrome racing helmet, and $1 million in-game credits. If you prefer your physical releases, then the steelbook version of the game will come with a range of as-yet-unannounced digital bonuses – presumably the same as those available with the North American one.
Lastly, those of you in Europe will be able to purchase a Collector's Edition, which comes with an exclusive miniature model of the Mercedes-AMG GTS, as well as a "detailed car-lover's guide written by the experts at Polyphony Digital themselves". Phew!
North America
Let's start out with pre-order bonuses, shall we? Registering your interest in Gran Turismo Sport at any participating retailer will net you access to the following cars: Ford Mustang Group B Rally Car, Toyota FT-1 Vision GT Group 3, and Peugeot 908 HDi FAP LMP1. There are also retail specific extras, including the Chevrolet Corvette Group 3 and Nissan NISMO GT-R GT3 N24 at GameStop, a massive $500,000 in-game currency at Amazon, and $500,000 in-game currency as well as some bonus themes and avatars from the PlayStation Store.
Then you've got the Limited Edition of the game, which will retail for $69.99 and ship in a steelbook case. You'll get immediate access to eight additional cars, $1 million in-game credit, a bunch of bonus livery stickers, 30 PS4 avatars, and an exclusive racing helmet for your in-game profile. Sony values all of the extra content at $129, which we suppose makes it worth the price of admission if you're a fan of the franchise.
---
Which version of Gran Turismo Sport will you be purchasing, or are you not particularly interested in the racer at all? Go fast in the comments section below.