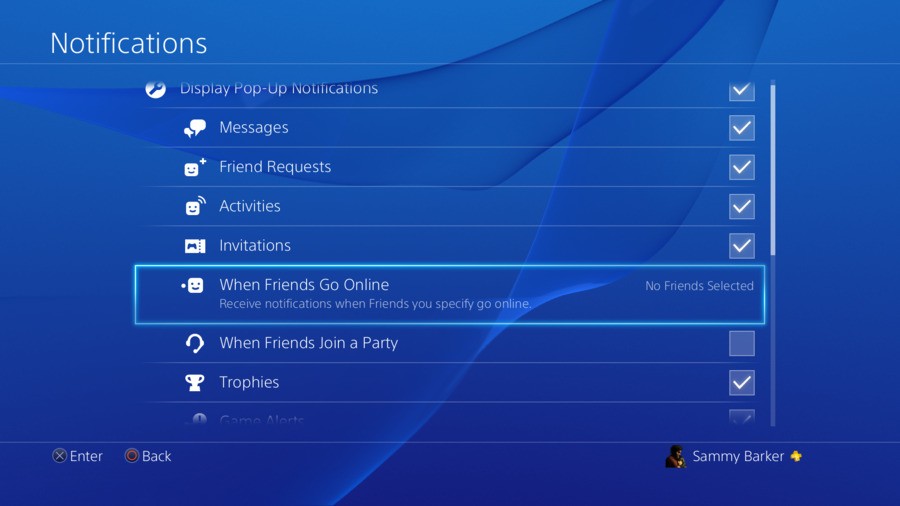 The ability to see when your friends come online is perhaps the most requested PlayStation 4 feature after folders – and, as part of firmware update v3.50, it's finally here. But how do you enable the option? It's pretty straightforward, but just in case you're stuck, we've included a step-by-step guide below.
1. Navigate to the PS4's settings page
From the PS4's main menu, push up to reach the top layer of the user interface, and then scroll to the toolbox labelled 'Settings'. Select it with the X button.
2. Go to Notifications
A long list of options will appear. Scroll to the one named 'Notifications' and select it with the X button.
3. Turn on online friend notifications
In the Notifications menu, scroll down to the option labelled 'When Friends Go Online'. You can choose to enable online notifications for everyone in your friends list by selecting 'Select All' or individually enable the feature for close friends. Once you're done selecting who you want to see online status updates for, click 'Confirm'.
To turn online status updates off, simply repeat steps one through three, ensuring to uncheck any friends who you no longer want to see online status updates for.