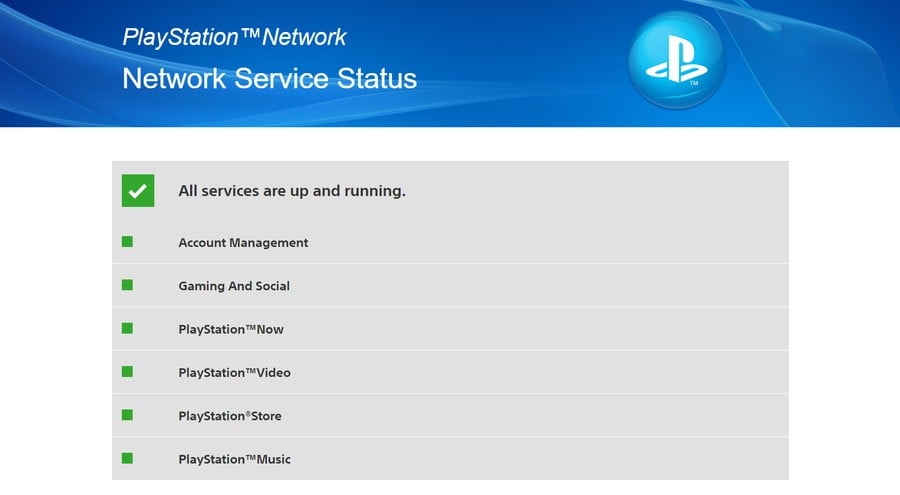 In news that has us positively panicking about our traffic stats, Sony has added a tool to the PlayStation 4 that allows you to check whether the PlayStation Network is down or not. All you need to do to use it is go to the console's 'Settings' page, select 'Network', and click on 'View Status of PlayStation Network Services'.
It'll boot up the PS4's web browser and load a page on the PlayStation website displaying a breakdown of the various PSN services. This page will include information on whether the service is up and running, including a list of any features that may be encountering difficulties. It'll also include up-to-date information on how Sony's responding to any potential issues.
Of course, should the PSN encounter any difficulties, you'll still be able to moan about the outages on this very website. That's a feature that Sony's yet to provide!