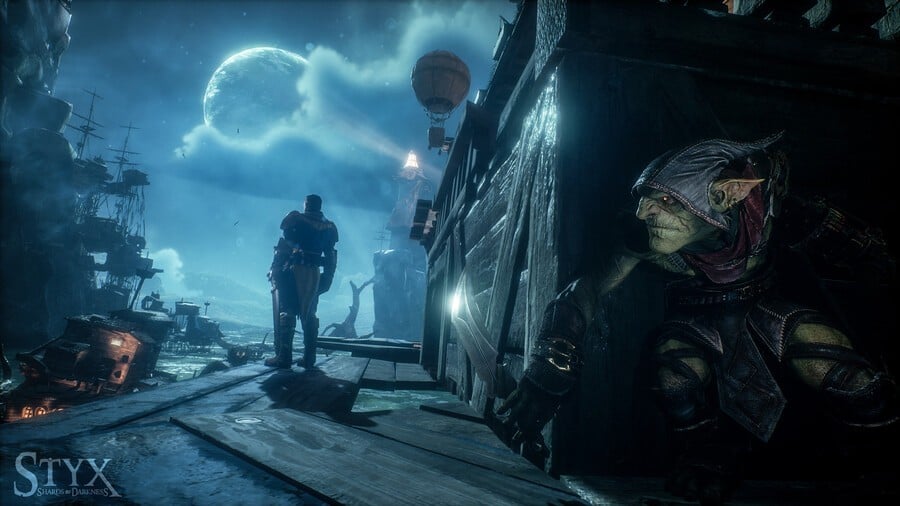 Styx: Master of Shadows was a pretty decent stealth title that launched on the PlayStation 4 back in 2014, but for many, it crawled straight under the radar and into obscurity. A sequel seems like a good idea, then, and if Styx: Shards of Darkness' first screenshots are anything to go by, it may be a 2016 release that's worth keeping an eye on.
Built using the always impressive Unreal Engine 4, Shards of Darkness certainly looks the part, with some dramatic lighting and detailed environments really catching our eye. At first glance, the level design looks intriguing, too, and there's definitely some variety in there.
How do you think it looks? Did you play the first game, or did it pass you by? Sneak into the comments section below.
[source styx-thegame.com, via neogaf.com]