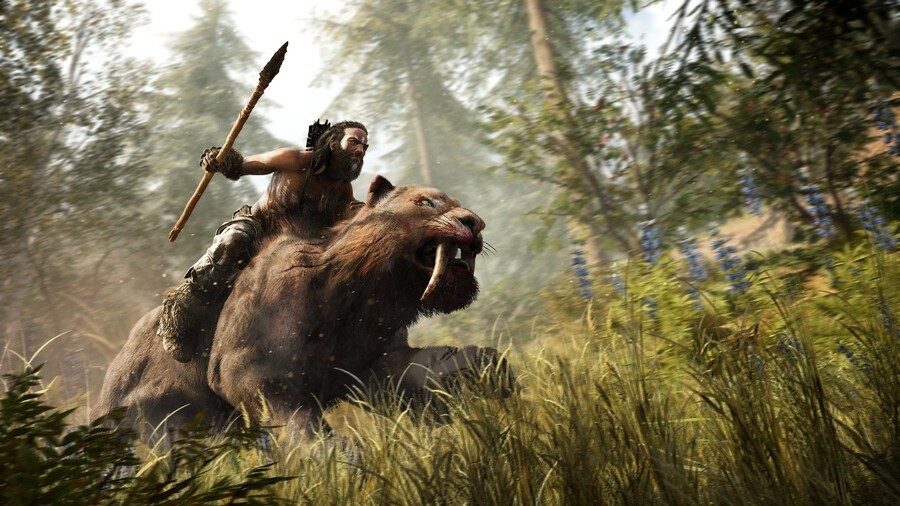 Launching in just a couple of weeks on the 23rd February, Far Cry Primal is no doubt near the top of many most wanted lists, but if you're unsure what Ubisoft's latest sandbox is all about, then we suggest taking a look at its newest trailer.
The five minute video goes over just about everything that you can expect from the game. For the most part, if you know of Far Cry's most recent outings, then you'll probably know what's in store for you here - the main difference being that you don't have a vast assortment of guns at your disposal. Instead, you're forced to utilise primitive weaponry and wild beasts.
For what it's worth, we've always thought that Primal seems like a really cool concept, but over the years we've become understandably weary of Ubisoft's open world template. Sure, ticking things off a massive checklist made up of crafting challenges and stronghold liberation can be satisfying, but we often find ourselves hungry for something more. With any luck, the upcoming release's intriguing setting will be enough to keep the experience afloat.
Are you looking forward to Far Cry Primal, or has it darted below your radar? Summon your animal allies in the comments section below.