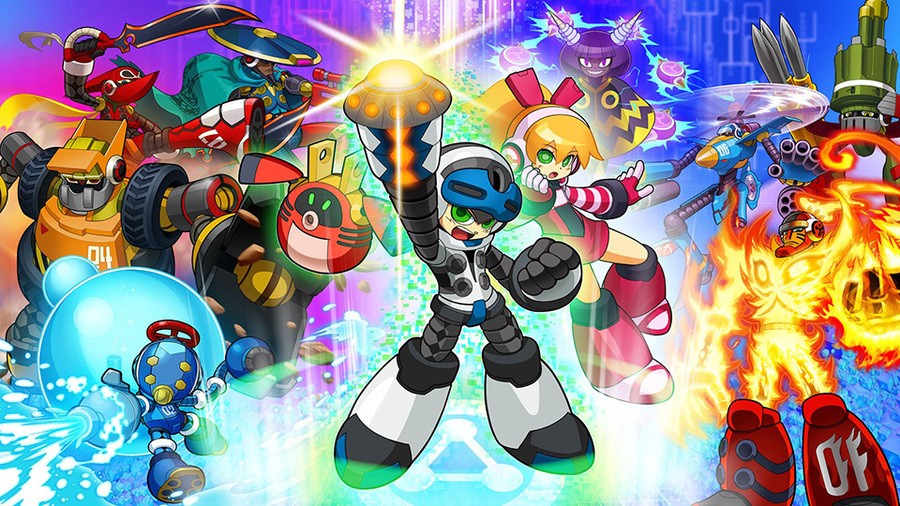 Mega Man-inspired platformer Mighty No. 9 will miss its 9th February release date, marking a third delay for the side-scroller. The game has now been pushed back to the rather nebulous Spring 2016 window, as developer Inti Creates continues to iron out the network issues which have plagued the crowd funded project for almost half a year now.
"The issues relating to the network modes were more critical than expected, and it has become apparent that we will need to delay the game from its 9th February release date. We have been working up until the very last moment to resolve these issues in order to make the February release," explained creator Keiji Inafune.
The problem appears to stem from the fact that the game was pledged for every platform in existence to man, as each system requires different attention – and it's having to recode the engine that it's using. This, of course, is why Stretch Goals aren't such a good thing – they expand the scope of a project enormously, and the extra cash coming in doesn't always offset that.
Nevertheless, the developer isn't throwing in the towel just yet. "We are all working hard to make sure that we can finish and release the game to all of our fans as quickly as possible, and ask once more for your support of this project that we have created together over these last few years," Inafune concluded. To be fair, 9th February was looking busy anyway.
[source kickstarter.com]