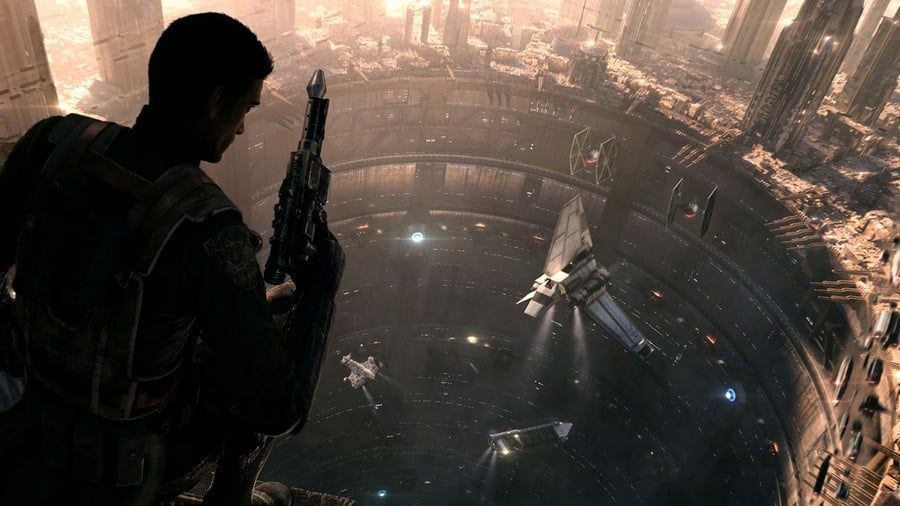 If you're a Star Wars fan, you probably remember the Star Wars 1313 trailer – largely because it was excellent. It promised a grittier, more action-adventure based Star Wars game, not unlike Uncharted, and many people were pretty excited for it, considering it explored Boba Fett's past, something that hadn't really been done in a game before.
Alas, development soon stalled, and with the patent not renewed at the end of 2013, the game fizzled out into obscurity.
But not for long, as, in an interview with SlashFilm, LucasFilm head Kathleen Kennedy revealed that the abandoned game may get a new lease of life after all. Concerning the concept material for the release, Kennedy said: "We don't want to throw any of that stuff away. It's gold. And it's something that we're spending a lot of time looking at, pouring through, discussing, and we may well develop things further. We definitely want to."
So, though it isn't confirmed, 1313 may be a possibility. It's pretty much a case of whether Disney decides if making the game is worth it, so let the company know. Would you be excited for Star Wars 1313's revival? Do you think that it's realistic? Disappoint us at your cancellation in the comments section below.
[source slashfilm.com]