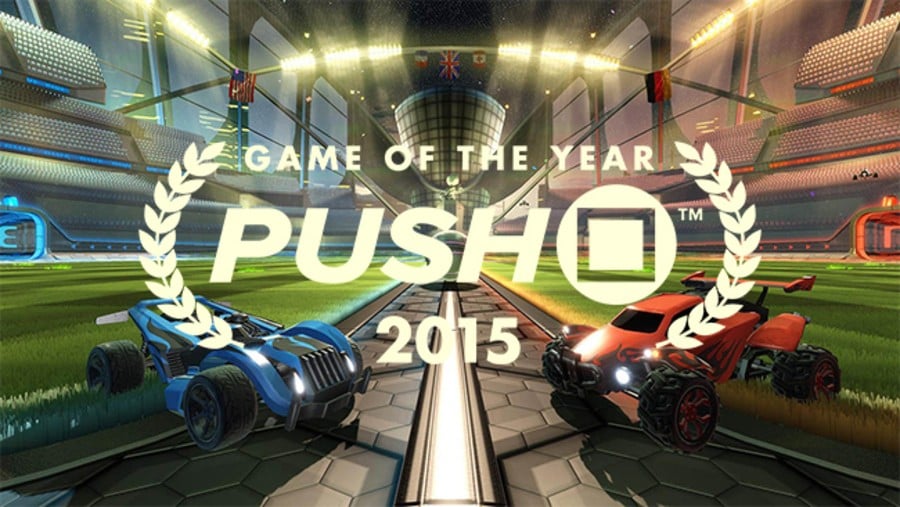 Psyonix just nailed it. Rocket League was released relatively quietly with PlayStation Plus this summer, it was downloaded and played by millions, and the rest is history. It's a hit with the press, it's a hit with gamers, it's an eSport, it's all over YouTube, and in today's gaming climate, that's a pretty big deal.
The secret to Rocket League's success could be any number of things. For one, it came at just the right moment: the summer drought was beginning, streaming was becoming a big thing, and eSports was starting to hit its stride. Consequently, thousands of people everyday play the game, watch it on streams, and share videos on social media – and it didn't take long for the ESL to get involved in hosting official tournaments either. Rocket League was everywhere, seemingly overnight.
Of course, far more important than the title's success on social channels is the game's success on the pitch, and it goes without saying that its easy to learn yet tough to master driving, jumping, flying gameplay is practically perfect. Once the controls click, and after a little bit of practice, you can become a force to be reckoned with, and when you're flipping your customised vehicle all around the arena, smacking the ball into the opposing net, you'll feel God-like. That explosion whenever a goal is scored isn't just for show – it makes the scorer feel amazing.
"When you're flipping your customised vehicle all around the arena, smacking the ball into the opposing net, you'll feel God-like"
It's also a more expansive, friendlier game than its forebear, the mouthful that is Supersonic Acrobatic Rocket-Powered Battle-Cars. Rocket League is slower, which makes the game a little easier to get into, and allows for more deliberate actions. It also features a whole host of customisation options for your car, allowing you to put a spin on the decent selection of body types at your disposal. So what if our turquoise/yellow hot rod has a rainbow rocket trail, a tennis ball on the antenna, and pixelated shades sat on the roof? Deal with it.
Perhaps most importantly, though, is that, like Pringles, Rocket League has a really addictive quality. You almost scored an aerial goal in that last match, so surely you can get it next time? You're on a roll, you can't quit now! Cool, you've just unlocked that data stream rocket trail that you've been waiting to stick on your car – equip it now and show it off.
We know that the inclusion of Psyonix's soccer sim so high on our Game of the Year list is sure to stamp furrowed brows upon many of your faces, but before you begin composing your angry comments, let us leave you with one question: was there a more, er, moreish game released in 2015?
Your honour, we rest our case.
---
Has Rocket League boost jumped its way into your heart, or is this one game that you want to demolish from our Game of the Year list? Score a stoppage time winner in the comments section below.