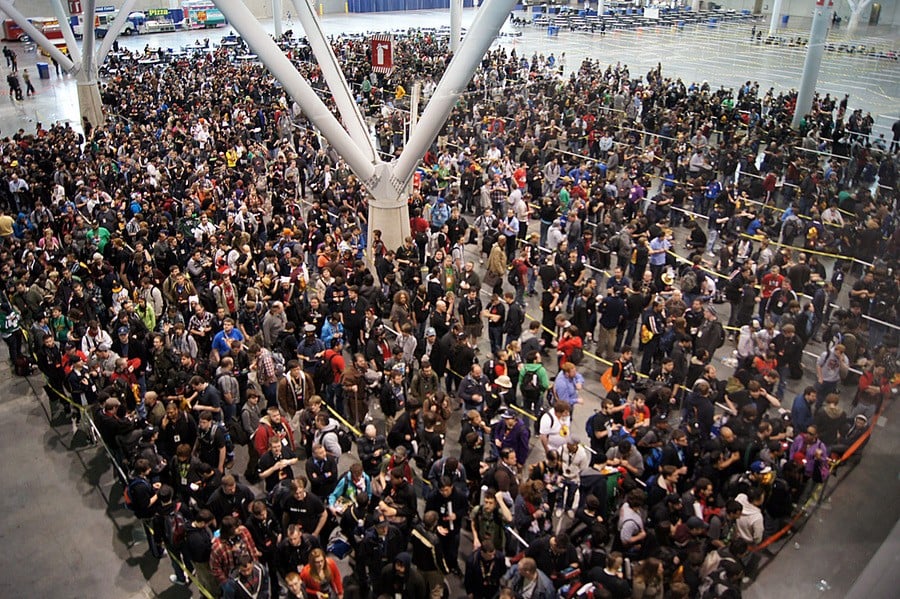 One thing that PlayStation's really good at is showing up at conventions and bringing a lot of content for fans to get their hands on. To be honest, it must be both extremely expensive and really challenging to hit all of these shows, but Sony seems to go to practically every single one, ensuring that gamers have an opportunity to check out the latest and greatest stuff on the way.
And this week's PAX Prime is no different, as the platform holder's got a ton of stuff planned for the Seattle-based show. For starters, it'll be bringing the big guns like Star Wars Battlefront, Assassin's Creed Syndicate, and Uncharted: The Nathan Drake Collection – all of which will be playable on the PlayStation 4. It'll also have a selection of indie titles on display, like Gang Beasts and Wattam.
But that's not all, as Project Morpheus will be present as well, with horror experience Kitchen one of your options. It'll be holding a slew of trivia events throughout the weekend, too, while you'll be able to take your picture in the Uncharted photo booth. Last but not least, anyone that checks out Fat Princess Adventures will get some stickers and pins, while Naughty Dog will also be selling Chloe and Daxter badges.
We've included the full list of playable games below. Are you heading to the event? What will you be playing at the PlayStation booth? Line up in the comments section.
Project Morpheus
The London Heist: The Getaway
Monster Escape
Kitchen
Headmaster
Battlezone
RIGS Mechanized Combat League (Saturday only)
PlayStation Booth
Abzu
Alone With You
Armello
Assassins Creed Syndicate
Cosmic Star Heroine
Drawn to Death
Dungeon Defenders 2
Star Wars Battlefront
Enter the Gungeon
Fat Princess Adventures
GNOG
Guns Up
I Am Bread
Kill Strain
Ray's The Dead
Skytorn
Street Fighter V
Stories
Thumper
Tearaway Unfolded
Uncharted: The Nathan Drake Collection
Indie MEGABOOTH/MINIBOOTH
Coming to or available now on PlayStation
Armello
Awesomenauts
Distance
Chasm
FutureGrind
GALAK-Z
Gang Beasts
Hyper Light Drifter
Infinifactory
Moon Hunters
Pillar
Timespinner
To Leave
Viking Squad
Wattam
YIIK: A Postmodern RPG
[source blog.us.playstation.com]