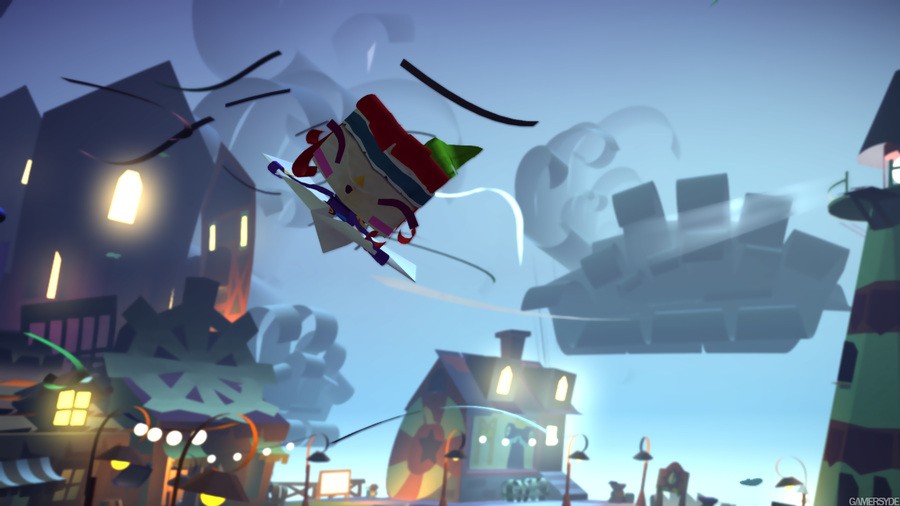 The people that say that there are no PlayStation 4 exclusives coming out this year are idiots, because Tearaway Unfolded is still in the pipeline and that's all that matters. Alright, we're being the teensiest bit facetious, but this was one of the best games on the PlayStation Vita – and it's somehow looking even better on Sony's new-gen system.
While it rests somewhere in between remaster and remake, we reckon that this gameplay footage uploaded by PlayStation Access is pretty darned impressive. In it, we see protagonist Iota using the power of wind to guide his way through the game's pop-up book platforming environments. The visuals, frankly, are absolutely stunning – but we like the way a lot of the puzzles have been repurposed for the DualShock 4, too.
In fact, there are a ton of fancy pants input options on offer here. You'll be able to use the touchpad to draw out papercraft objects, while you can toss gophers out of your television screen and into the controller, where they'll make noises if you shake them about. The original title was great at breaking the fourth wall, and it looks like this repurposed release has maintained that.
The question is: are you ready to return to Valleyfold? Make a paper plane in the comments section below.
[source youtube.com]