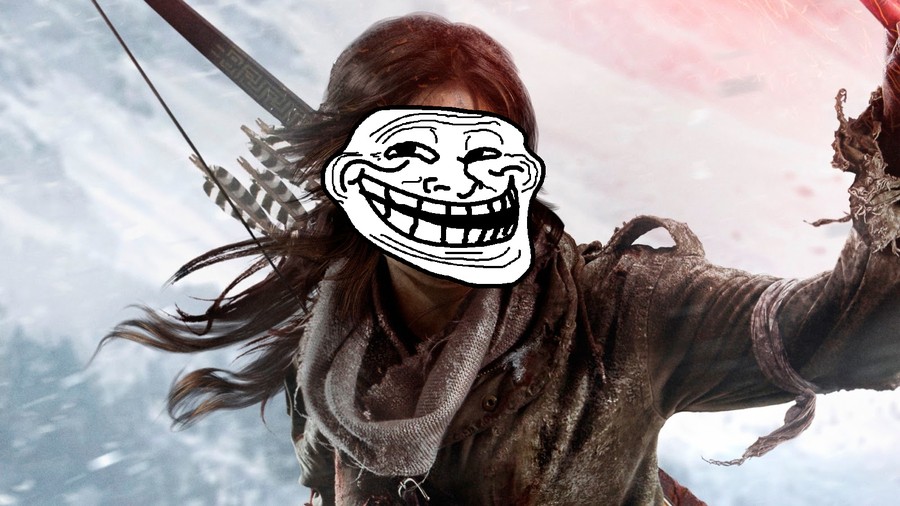 Square Enix may actually understand its audience after all, as the publisher's European and North American boss Phil Rogers has admitted that the company knew it would "disappoint fans" by essentially delaying the PlayStation 4 version of Rise of the Tomb Raider. The company still seems adamant that this was a good business move, though – despite the franchise's biggest audience being in Europe, where Sony's system is currently cleaning up the competition.
"I hope fans know that it wasn't an easy decision," said Rogers, presumably while staring at a briefcase packed to the brim with Bill Gates-branded dollar bills. "I think that any sort of partnership at this level is a decision that took a long time for us to get to. The decision at a studio level, we took very, very seriously. We knew that it would, in the short-term, disappoint fans."
So why sign the deal – apart from the truck of cash that was dumped outside its office? Bizarrely, the company believes that it will actually help the franchise to grow. "What we saw in Microsoft, which is probably not as well known, is that Microsoft's passion for Tomb Raider is amazing," added Rogers. "Having been working with us on previous games in a lesser sense, they've been supportive. [However], for Rise of the Tomb Raider, they've just brought this passion and belief that has really enabled us to blow people away."
And that's all well and good, but the Redmond-based organisation's going to have to drop a seismic bomb decorated with Lara Croft's face if it intends to overcome Fallout 4's marketing blitz this 10th November on Xbox platforms only. Of course, we now know that the game's due out Holiday 2016 on the PS4, so we're not going to be bitter. Instead, we'll just wish the organisation the very best of luck.
[source examiner.com, via videogamer.com]