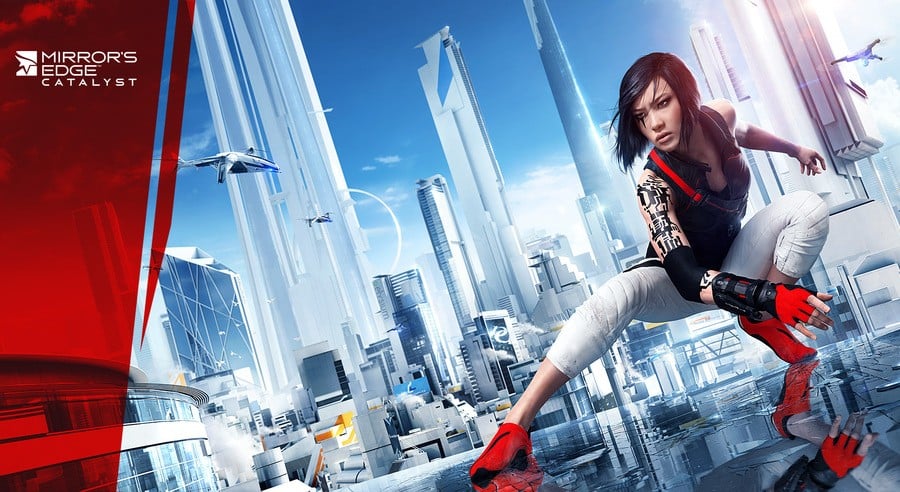 Lace up your hi-tops and follow the red racing line: Mirror's Edge Catalyst has been confirmed for the PlayStation 4. The game – which is due out between 1st January and 31st March next year – is being pitched as an all-new experience. Fans of the original PlayStation 3 run-a-thon need not fear, though, as DICE promises a release that will "honour" protagonist Faith's inaugural outing.
"We have landed on a vision that honours the first game – pushing the boundaries of first-person movement and diving deeper into the story behind our heroine Faith – but also brings a lot of great new, interesting gameplay and features to the experience for our players," senior producer Sara Jansson explained.
The game, unsurprisingly, will get its first airing at E3 2015 next week, but just in case you can't wait that long, there's some nifty looking artwork embedded above. Will you be sprinting to the front of the queue to pick up your copy of this overdue sequel? Leg it into the comments section below.
[source mirrorsedge.com]