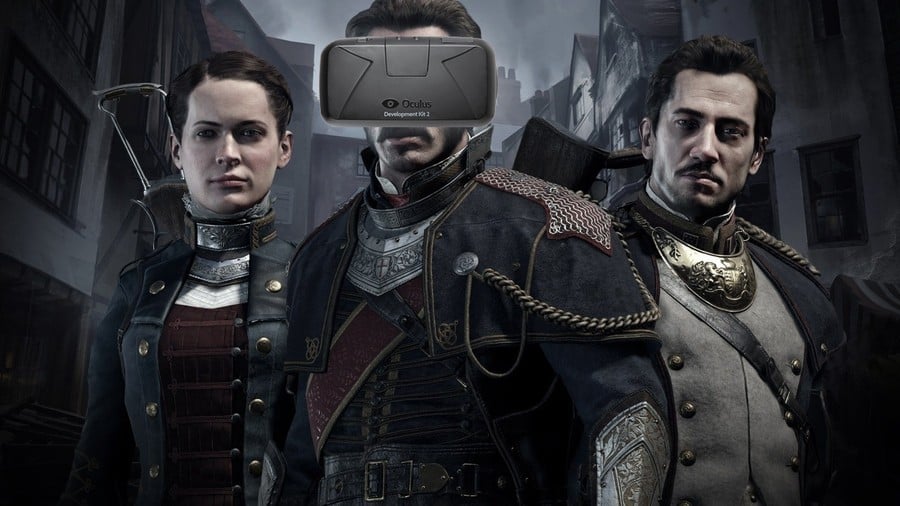 Remember that recent Ready at Dawn interview where the Californian company referenced an unannounced piece of hardware? We suspect that it was talking about the Oculus Rift, as it's currently working on an exclusive for the device. The Order: 1886 developer was listed alongside PlayStation alumni Insomniac Games during the virtual reality pioneer's press conference earlier in the week – but it's since confirmed that it's working on the headset exclusively.
"This game specifically that we're working on is going to be exclusive to Oculus," chief creative officer Ru Weerasuriya told Venturebeat. "[Naughty Dog founder Jason Rubin] being at the head of their studio makes it so that we have someone who truly understands what developers do and what they can make on the platform. That made the conversation with Oculus very easy." The executive wouldn't be drawn on Project Morpheus, but the word 'exclusive' sort of rules out support for Sony's accessory.
Of course, it's not like the title's particularly deep into development at this point. "No, we're not showing it right now," he added. "We've been head deep in something else, as you know. But this is going to be an interesting partnership. We're very early on, in the concept and prototype phase right now. We have a lot of things working. The switch to VR from where we were was interesting, but it's been very fruitful on the game side."
Naturally, this is another nail in the coffin of a potential The Order: 1886 sequel, which looks less and less likely as time goes by. The company recently announced that it had re-tooled its engine to support multiple platforms, and while we probably haven't seen the last of Ready at Dawn on the PlayStation 4, we doubt that we'll be seeing its logo alongside Sony Computer Entertainment's any time soon.
[source venturebeat.com]