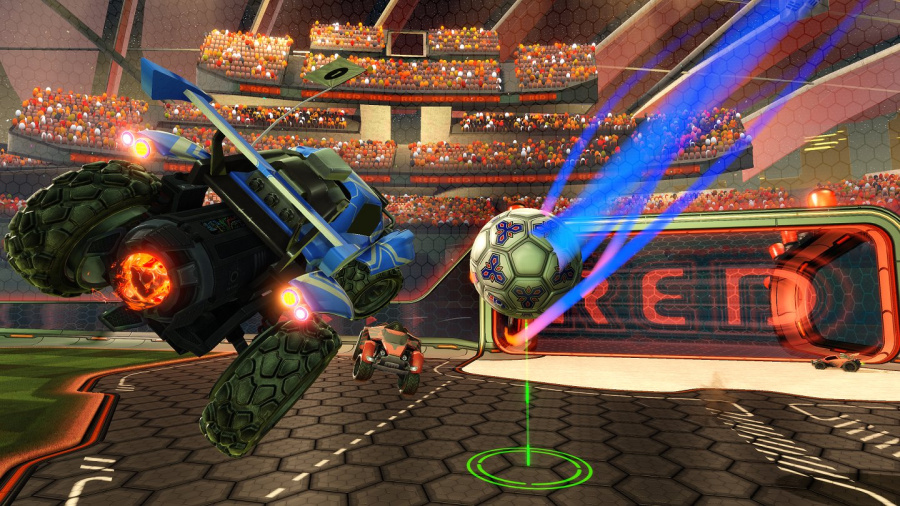 Rocket League may not look like much on the surface, but its simplistic presentation belies an experience brimming with depth. Even if you weren't part of the title's recent PlayStation 4 beta, you've probably caught a glimpse of some buzz on sites like Push Square or Reddit – and with the title's summer release getting closer, it won't be long before everyone experiences the joy of Psyonix's soccer-and-cars crossover.
And just to prove how close the final product is to release, the American developer has deployed the title's full Trophy list on True Trophies.com. The good news is that there's a Platinum gong very much up for grabs, with 36 trinkets in total for you to collect. Some of these require you to merely explore the game's various features and modes, while others have a slightly longer tail to them, such as driving for a total of 500km.
The hardest Trophy, as far as we can see, looks like the 'Win 10 Games in a Row' gong, which is going to require real practice if it can only be earned online. Otherwise, the list certainly looks achievable – you can peruse the full portfolio of pots through here. Do you think that Rocket League is going to finish top of the league – or will it find itself in a relegation fight? Boost a path into the comments section below.
[via truetrophies.com]