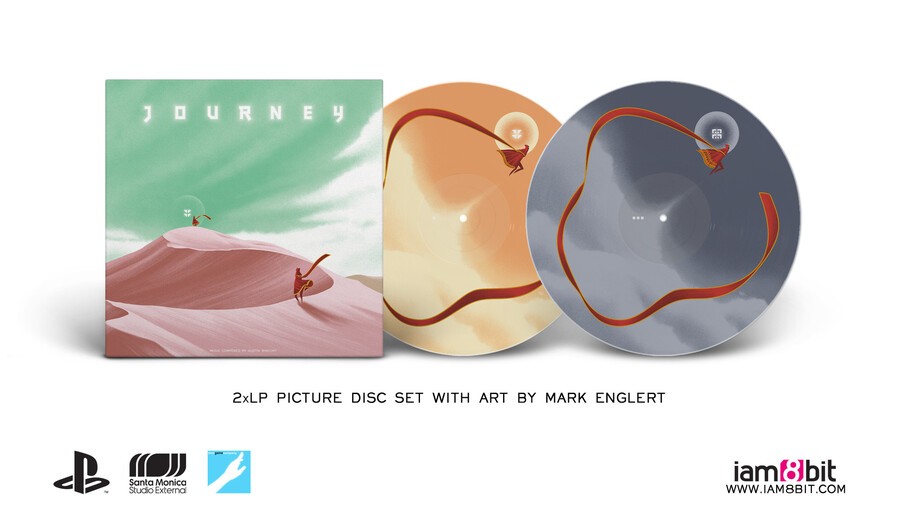 You're not a true hipster until you have a sizeable vinyl collection – preferably spanning indie hits such as thatgamecompany's outstanding Journey. It's a good thing for your coffee shop street cred, then, that iam8bit has teamed up with Sony to create this stunning double LP set for Austin Wintory's soaring score.
The package includes the aforementioned artist's Grammy Award nominated soundtrack in its entirety, as well as some original cover artwork from Mark Englert. And before you start counting your pennies to see if you've got the cash to afford it and a new tweed jacket, we should probably point out that it's pretty reasonably priced at $35.
The package will be available to pre-order from 10:00AM PT (18:00PM BST) on Thursday, 23rd April, so you may want to set an alarm if you don't want to miss out. And if you're not one of those trendy types that wears your granddad's glasses and uses a gramophone, it's also worth mentioning that you'll also be able to order a massive print of the record's cover art, limited to 350 units.
That'll be available for pre-order at the same time as the vinyl. Of course, assuming neither of these take your fancy, you can always look forward to Journey's hotly anticipated PlayStation 4 re-release, which will launch both physically and digitally in the near future. Happy days.
[source store.iam8bit.com, via blog.eu.playstation.com]