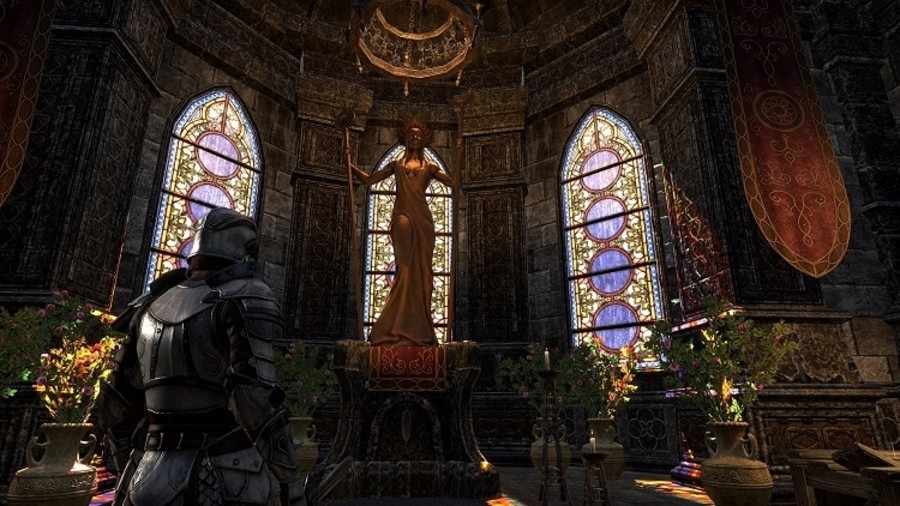 The PlayStation Blog wasn't lying when it said that you should probably start downloading The Elder Scrolls Online: Tamriel Unlimited PlayStation 4 beta as soon as possible, because the revealed file size might just make you spew your drink across the room. Try your best not to get any on your keyboard.
The beta, which includes the entire game, sits at - wait for it - over 50GB. This perhaps comes as no surprise, as the title's an absolute monster on PC, weighing in at nearly 100GB when everything's taken into account. At this point, we'll just pray for those of you with slower internet connections.
On top of this, it's also stated that the final product isn't even able to ship on one Blu-ray disc when it releases in June. This means that players will have to download a patch of around 15GB in size before they can hop online.
Are you furiously downloading as we speak? Have you had to cast aside and delete some beloved PS4 titles? Make 'oof' sounds in the comments section below.
[source elderscrollsonline.com, via gamespot.com]